ELLISVILLE – Sixteen, Jones College sophomores were selected from the student body to compete for the New Century Scholars Program in conjunction with the International Honor Society, Phi Theta Kappa's academic scholarship program.  These top academic and career and technical students were nominated by faculty members and then selected by the JC Scholarship Committee and administrators.
Some of the requirements to earn a spot in this prestigious group include maintaining a 3.5 to 4.0 GPA, taking challenging academic courses, completing a minimum of 36-college credit hours, volunteering in their communities and college, doing well in an interview with the Scholarship Committee and students must submit an application for the New Century/All-USA Academic Team.
JC's nominees for the New Century Transfer Pathway Scholarship or the New Century Workforce Pathway Scholarship are Trevor Amason, a civil engineering major from Mize; Madison Bolling, an accounting major from Petal; Caleb Brownlee, an electro-mechanical technology major from Moselle; Allison Byrd, a biology/pre-med major from Laurel; Shivum Desai, a biology/pre-med major originally from London, England and current resident of Oak Grove; Trace Henry, a civil engineering major from Mooreville; Da'Vondra Lynch, a biology/pre-med major formally from Quitman and current Atlanta, Georgia resident; Stephen Martin, a biology/pre-vet major from Laurel; Jess Robbins, a business administration major from Oak Grove; Will Russell, a nursing major from Columbia; Ryne Sasser, a biomedical sciences major from Ellisville; Steven Sasser, a biomedical sciences/pre-med major from Ellisville; Matthew Sexton, a mechanical engineering major from Laurel; Maggie Smith, a legal studies major from Richton; Mollie Smith, a speech pathology major from Richton and Jared Woullard, a civil engineering major from Leakesville.
"These students have already accomplished so much in their short lives. They've really set the bar high," said JC Dean of Academic Affairs, Jason Dedwylder, Ph.D.
Selected to represent the college in the upcoming state and national scholarship competitions are academic students, Shivum Desai and Jared Woullard. In addition to the traditional academic scholarship program, PTK's New Century Workforce Pathway Scholarship program is offering career and technical students a similar scholarship opportunity.
"I'm amazed at all the things our students are involved in at the college and in the community," said Associate Degree Nursing Division Chair and Scholarship Committee member, Erin Knight, M.S. N., R.N. "It was very difficult to narrow down the choices."
Working a full-time job at J Parker Services as an electrician's helper with 22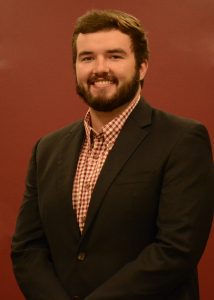 hours in college coursework, Brownlee manages to find time to volunteer with the Magnolia Baptist Church in Laurel's Rain Down Ministries. Brownlee said his mentor came up with the idea to get fathers and sons outdoors to enjoy creation. It gradually evolved into a mentoring program for boys without father figures. Working with children, teaching them about God's Word while spending time hunting and fishing, has also impacted Brownlee.
"I had the privilege of watching young boys spend time in the outdoors for the very first time.  When I saw the impact that just a few weekends a year had on these kids, I knew I wanted to be like the men I had watched volunteer with this ministry.  I've been a guide on several hunts. It's an amazing experience to give kids the opportunity to be outdoors, fellowship with other men and most importantly, hear the gospel," said Brownlee.
Additionally, Brownlee is involved with the Awana ministry, Camp Macon and Fieldhouse for the Homeless programs. He has also served on international mission trips to Lima, Peru and Bucharest, Romania, and in Indiana, Ohio, West Virginia, and North Carolina, as well as on the Mississippi Gulf Coast.  At Jones, the Moselle resident is a member of SkillsUSA, Phi Theta Kappa Honor Society, and he has earned the Letter "J" academic award. While he is finishing up on his degree in electro-mechanical technology, Brownlee has completed a Career Certificate in Electrical Technology. His future plans include a career in industrial electrical work.
"I want to find a job where I can work enough hours to provide for me and my future family. With the many different options that the electrical field offers, I am quite certain that with the knowledge I will have when I finish at Jones, I will be able to find a job that suits my desires," said Brownlee.
Originally from London, England, Shivum Desai has already learned about the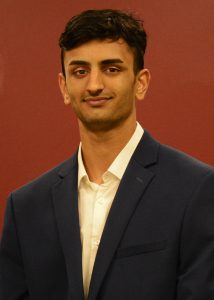 many opportunities an American school can offer students. At the Lyndon School in England, Desai was the Secretary of the student body and the captain of the cricket team.  At Jones, Desai was recently named the HEADWAE student recipient for the  College and he is the president of Phi Theta Kappa Honor Society, a member of the Student Government Association, and recipient of the Letter "J" academic award. He has maintained a 4.0 GPA while also working as the assistant manager at the Hattiesburg Baskin-Robbins. In pursuit of learning which area of medicine he wants to specialize, the Oak Grove High School graduate volunteered at both hospitals in Hattiesburg. When his grandfather had a heart attack in 2013, he realized cardiology and saving lives was his calling.
"While at Merit Hospital volunteering in the ICU, I met a patient that survived a heart attack and stroke simultaneously. She had lost the use of one of her arms so I occasionally fed her. She explained, her husband passed away three months prior to her heart attack and she was not able to have kids.  I would often visit her and even though I was just talking with her, her whole mood changed. This is very significant to me because I realized I could serve someone by just talking to them. I didn't realize the impact it had on her life, and mine too," said Desai.
After graduating from Jones, Desai plans to get his bachelor's degree in biology from the University of Mississippi and his doctorate degree in medicine from the University of Mississippi Medical Center, specializing in invasive cardiology.
Greene County's Jared Woullard hopes to also make a difference in the lives of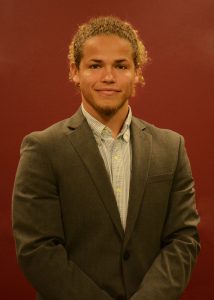 his peers as the Student Government Association President at Jones and in his hometown. While pursuing a degree in civil engineering, Woullard also participates in all intra-mural sports, Sigma Kappa Delta English Honor Society, Concert Choir, Bobcat Brigade and he is a member of the Presidential Student Advisory Task Force, the Charles Pickering Honors Institute and Phi Theta Kappa Honors Society.
"I am motivated by everything that I come in contact with whether it be a person or an experience. I am always pushing to be the best me so that I can help others and inspire greatness," said Woullard. "Being involved on campus has given me a platform to encourage leadership and participation. This platform has allowed me to help others, learn from others, and most importantly, it has allowed me to touch lives."
Ultimately, Woullard would like to earn a law degree and run for a seat in the Mississippi House of Representatives with the goal of bettering the State of Mississippi for future generations.
The sixteen students were treated to a special luncheon held in their honor with PTK sponsors and administrators prior to the announcement of the three students selected to continue in the competition.  Brownlee, Desai and Woullard spent the holidays writing essays for the application process to have the opportunity to earn state and national scholarships along with other honors. They will be recognized next spring in Jackson upon the conclusion of the competition.
This program annually recognizes 100 scholars. Each New Century Workforce Pathway Scholar receives special recognition at the Association of Community College Trustees Congress. Each New Century Transfer Pathway Scholar receives special recognition at the American Association of Community Colleges Convention. The New Century Pathway Scholarship program is sponsored by The Coca-Cola Foundation, The Coca-Cola Scholars Foundation, the American Association of Community Colleges and Phi Theta Kappa.