ELLISVILLE – Music will fill the air once again on the Jones College campus during April. The musical feast featuring musicians from the region and music from around the world, composed centuries ago will be heard on Fridays in April at the Home & Health Auditorium. The annual Spring Recital Series begins on Friday, April 9, at 12:30 p.m. and will continue each Friday through April 30. All concerts are free and open to the public however, there will be limited seating to ensure social distancing and COVID-19 guidelines can be enforced. Masks will be required at all recitals.  For more information call the JC Fine Arts Department at 601-477-4203 or online at https://www.facebook.com/JCJCFineArts/
On Friday, April 9, at noon in the Home and Health Auditorium, the Series
opens with, the "Dueling Divas," mezzo-soprano, Jeanette Fontaine and soprano, Roza Tulyaganova and Christy Lee accompanying on piano. The "divas" will perform a delightful program of operatic and Broadway arias and duets. A vocal masterclass will follow this recital for JC vocal students.
The Friday, April 16, performance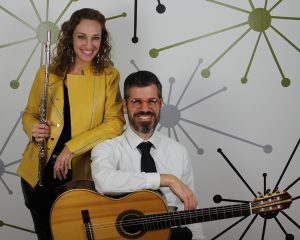 of the Duo Cintemani will bring a "Renewal of Sound" at 12:30 p.m. in the Home and Health Auditorium. This colorful and engaging program features the performing duo of flutist, Rachel Ciraldo and guitarist, Nicholas Ciraldo.
"The Impromptu Piano Trio," featuring Stephen Redfield on violin; Alexander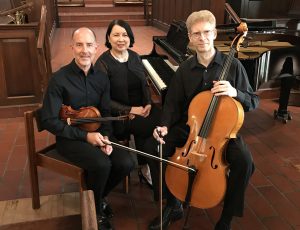 Russakovsky on cello and Theresa Sanchez on piano, with classic chamber music from trios of Schubert and Turina, can be heard on Friday, March 23, at 12:30 p.m. in the Home and Health Auditorium.
The final recital on Friday, April 30, at 12:30 p.m., in the Home and Health Auditorium, features the heavenly harpists, Catherine Anderson of New Orleans and Rebecca Todaro of Baton Rouge. The program, "Quintessential Harp," will consist of original and transcribed repertoire, showcasing both harpists in a conversation through repertoire from the ages.