ELLISVILLE – The artwork of Bethanie Wilson of Hattiesburg is now on display in the Eula Bass Lewis Art Gallery at Jones College through September 15, 2023. She will be sharing more about her work at an "Art Talk" on Wednesday, September 13, at 1:30 p.m. in the art gallery on the Ellisville campus.
Wilson's large, oil paintings depict portions of her life being raised in rural Forrest County, near Hattiesburg, where she developed an intimate love for drawing the landscapes and life around her, with some of those pieces on display at the free showing at Jones College. Her work is also on display at the Mainstreet Gallery in Hattiesburg, and she is working as an adjunct art instructor at William Carey University.
She began her formal painting career her freshman year of college at William Carey University, earning a Bachelor of Fine Arts degree and master's in education degree in Art. Passionately exploring the infinite painting world, Wilson is heavily influenced by artists such as Mark Rothko, Claude Monet, and Joan Mitchell. The energetic color abstractions she creates are sincere spiritual and emotional expressions.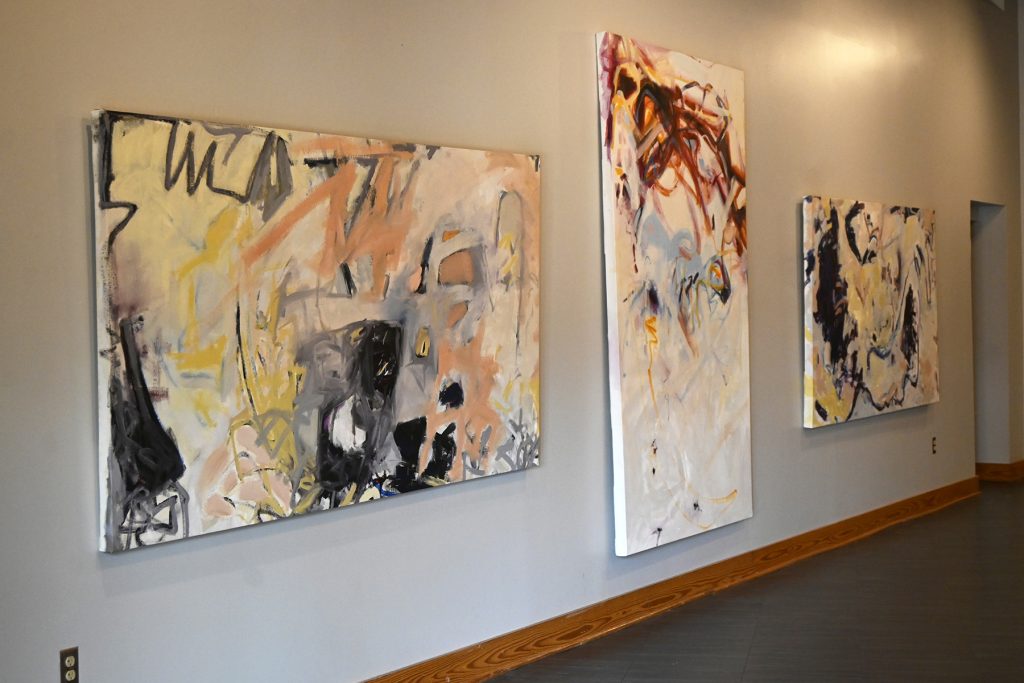 "As an artist, I bring out the life within me, through strokes of paint, I can't express in words. In my work, it interests me to evoke an intellectual emotion; each element of a piece is thoughtfully composed by strategic theory of color and composition partnered with an embodiment of human experience. Object matter is taken away, but the memories and senses shared remain. I am enlightened through my faith that unapologetically tells a personal journey between creation and Creator. What I veil upon the canvas is evidence of things not seen, literally. When I paint, I am engaged in a visual conversation," explained Wilson.
The young artist has received art awards including Best in Painting Award at the 2020 Mississippi Collegiate Art competition, winning the 2021 Art Student Exhibition at the Sarah Gillespie Museum of Art, the Best in Show Award at the 2022 South Mississippi Art Association Juried Exhibition. She has been featured in shows held in the Odd Fellows Gallery, Sarah Gillespie Museum of Art, the Hattiesburg Cultural Center, Lucile Parker Gallery and at the University Baptist Church gallery space.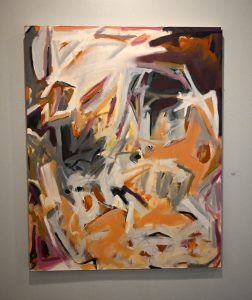 For more information about the JC art show or to arrange a visit to the gallery call 601-477-8401. The Eula Bass Lewis Art Gallery is open Monday, Tuesday, Thursday, and Friday from 8 a.m. until 3 p.m., and by appointment only on Wednesdays. The gallery is closed during the holidays. If you want to know more about the Jones College Art Department, https://www.jcjc.edu/programs/finearts/ or the JC Art Department's social media: Facebook page, https://www.facebook.com/JCJCFineArts/ and on Instagram @artatjonescollege.