ELLISVILLE – When the spring semester begins at Jones College on February 1, students will have more opportunities for in-person classes, campus events and sporting events with COVID-19 safety measures in place. Jones College President, Dr. Jesse Smith said he is proud of the campus-wide effort to limit the exposure of the virus to ensure the safe continuation of the education process this semester. In fact, Smith said the campus-wide commitment to safety led to a fall semester devoid of a campus outbreak of COVID-19.
"There was no evidence our classrooms were a source of an outbreak last fall and we believe we can continue keeping infection rates down with our safety measures and everyone's continued dedication to the safety of our community," said Smith. "This spring, we are expanding our in-person class opportunities for students enrolled in traditional courses as well as providing additional student activities for all students. I have every confidence we will continue to be successful at providing a safe learning environment with in-person learning this spring."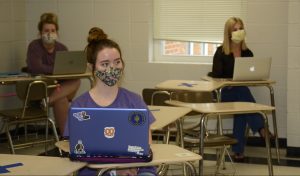 Since the pandemic began last March, students could attend classes in-person or online. Now, students enrolled in traditional classes are required to attend one class meeting in-person each week this semester. The additional face-to-face class meeting requirement will help ensure students keep on-track to progress academically.
"The health and safety of students and personnel are the top priority of the COVID-19 Task Force who has been instrumental in establishing and modifying health and safety protocols as the pandemic persists. It will take everyone being vigilant to continue to avoid an outbreak on campus," said Smith.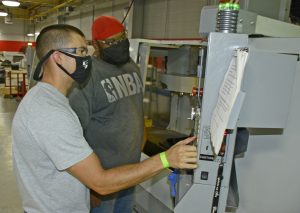 Following the instructions on the Jones Health App prior to coming to campus to check-in at the various Health Stations is the first step in keeping the COVID-19 virus from flourishing on campus. Wearing masks, keeping hands and learning spaces sanitized and keeping class sizes small with physical distancing are practices everyone on campus will continue to help limit the spread of the virus. Smith is encouraged students can complete the semester just as successful as previous students have done since last March with these health and safety measures in place. For more information about how Jones College is handling the COVID-19 pandemic click on the website: https://www.jcjc.edu/spring/  To learn more about traditional, face-to-face classes: https://www.jcjc.edu/springreturn/