ELLISVILLE –Twenty Jones College sophomores were selected as Hall of Fame finalists after completing an application listing campus and community involvement, volunteer service, leadership positions or offices held, and academic honors. Students also have a minimum 3.5 GPA. Some of these students are athletes and hold jobs in addition to their academic and campus responsibilities. They will receive special recognition in the college yearbook and during the spring commencement ceremony in May.
The Jones College Hall of Fame 2022-2023 includes Alondra Abad, Laurel-International Business; Macy Ainsworth, Taylorsville-Occupational Therapy; Faith Collins, Heidelberg-Computer Science; Morgan Durning, Hattiesburg-Biology; Virginia Fortenberry, New Hebron-Medical Doctor; Gage Herring, Foxworth-Electro-Mechanical Technology; Micah Hill, Laurel-Computer Science; Kaliyah Jones, Wesson- Physical Therapy; Farrah Jordan, State Line-Nursing; Meg Matthews, Raleigh-Communications; Sara Morgan, Foxworth-Physical Therapy; Abby Morris, Columbia-Radiology; Tomas Nader, Ellisville-Engineering; Bralynn Newell, Newton-Journalism; Elizabeth Parker, Ellisville-Early Childhood Ed Technology; Breanna Penton, Petal-Elementary Ed; Christopher Ritz, Sumrall-Engineering; Madison Temple, Pearl-Nursing; Madison Wicker, Mendenhall-Radiology Technology and Brady Williams, Mendenhall-Business Administration.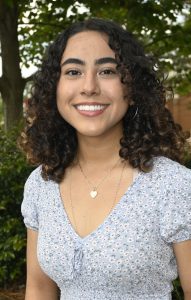 Alondra Abad is a graduate of Northeast Jones High School, graduating Summa Cum Laude and she was a member of the Future Leaders of Jones County program. While earning Dean's List and President's List honors at Jones College, Abad was also a member of the Phi Theta Kappa International Honor Society, received the Letter "J" Academic Award, and 2nd place honors in Public Speaking and in Organizational Behavior & Leadership at the FBLA State Leadership Conference. She serves in her church as a member of the Catholic Church Spanish Choir and the A.C.T.S. Religious Retreat team. Abad majored in international business with the goal of earning her bachelor's degree at the University of Southern Mississippi. Her parents are Juan Carlos Abad and Marcelina Velazquez.
"As a first-generation Hispanic college student, I'm flattered to receive this recognition. It has been overwhelming to figure out college without any help from my parents, but I'm slowly but surely working my way up. Being selected for the Jones College Hall of Fame just proves to me that hard work pays off. It is an honor that fills my heart with joy because I know that my presence, dedication, commitment, perseverance, and love were truly noticed. I'm so glad I became part of the Jones College Family!" said Abad.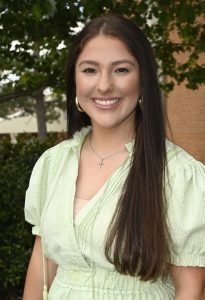 Macy Ainsworth of Taylorsville was a Mississippi Scholar, Miss Taylorsville High School, President of National Honor Society and FCA Champion of Character. At Jones College, she's been a member of Phi Theta Kappa International Honor Society with plans to earn her bachelor's degree at the University of Southern Mississippi and then pursue a Doctor of Physical Therapy (DPT) degree. Bucky and Amanda Ainsworth are Macy's parents.
"To me, being selected for Jones Hall Fame means more than just an award. In receiving this honor, it has allowed me to reflect on my personal scholarship experience, which is humbling to know hard work pays off. I have yet to accomplish all my academic goals, however this award gives me the motivation and confidence to pursue my chosen profession," Ainsworth shared.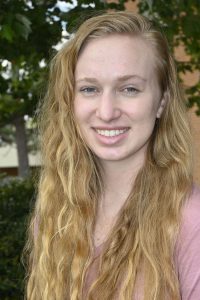 Faith Collins of Heidelberg majored in Computer Science earning President's List Honors each semester at Jones College. She is a member of PTK, Sigma Kappa Delta Honor Society, Student Government Association, Engineering Society and FBLA. Collins is her church's pianist and has volunteered on various disaster relief efforts. Her future plans include earning a software degree with minors in mathematics and German.
"To me, being selected for Jones College Hall of Fame, is confirmation that I have done all I was able to in regard to academic and social life, and that if I set my mind on something, with enough time and planning, I am able to achieve it," Collins said.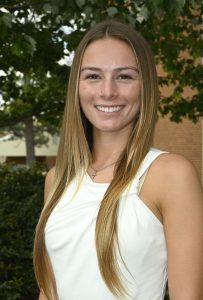 Morgan Durning of Hattiesburg is a Sacred Heart High School graduate after moving from Charlotte, North Carolina. She is a member of the Lady Bobcat Soccer team, earning All-Academic MACCC, and All-Academic NJCAA honors. Morgan earned a spot on the Jones College Honor Roll every semester and has been a member of PTK and a Diamond Girl. Her future plans include becoming a doctor. Jim and Nancy Durning are Morgan's parents.
"It's an honor to be nominated and recognized by the faculty and staff of Jones College for my contributions and hard work in the community, on the soccer field and in the classroom," said Durning.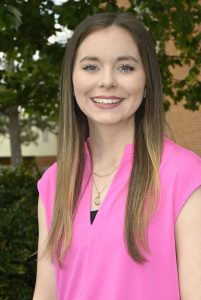 Virginia Fortenberry of New Hebron aspires to be a medical doctor. At Jones College, she is a member of PTK, the Charles Pickering Honors Institute, the Baptist Student Union, Jones OnStage show choir, the Concert Choir & Collegiate Chorale, and was a cast member in the Spring Musical Revue of "STARCROSSED." She's serving her church, New Hebron Methodist Church as the Children's Church and Youth Leader. Also, Fortenberry has volunteered as Worship Leader/Dorm Dean for Mississippi summer Bible Camp in Collins and the Worship leader for summer missions in Belize. Her future plans include attending Belhaven University to earn a bachelor's degree in chemistry. Virginia's parents are Robert and Andrea Fortenberry.
"Being selected for the Jones College Hall of Fame is an honor that I will cherish for a lifetime. It feels so rewarding to see the hard work and dedication I put in over the last two years be recognized and appreciated. I owe many thanks to the professors and staff at Jones who have gone above and beyond to shape me into the person and student I am today," Fortenberry shared.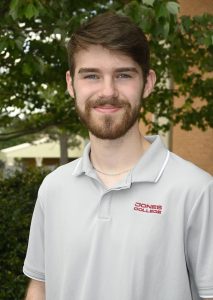 Gage Herring of Foxworth majored in Electro-mechanical technology. He has been a student recruiter and member of the Bobcat Brigade, the Student Spirit Chairmen for the SGA, and the Southern District Representative for the Mississippi/ Louisiana PTK region. He was voted on by his peers to be Mr. Jones College 2022 – 2023 and has earned the Phi Theta Kappa Regional Officer Induction Award, The Letter "J" Award, and the Presidential Partnership Scholarship. His future plans include attending Mississippi State University to earn a bachelor's in industrial automation technology. Gage's parents are Niki and Toby Herring.
"This honor means so much because of how much I love Jones. Jones College has been my second home for two years now and being able to represent my college means that I get to show others the opportunities that Jones can provide for anyone," said Herring.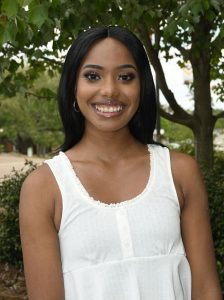 Micah Johnson Hill has the honor of being the first Laurel Middle College graduate earning Hall of Fame honors. She and six of her classmates will be graduating from both Laurel High School and Jones College this May as a member of the new, Middle College Program. Micah majored in Information Technology and has served on the Mississippi State Board of Education as the Senior Student Representative since her appointment in 2021, with her term ending this year.
At Laurel High School, Micah was a member of the Beta Club, Key Club, Student Council, Varsity Tennis, STEM Competition Team, LMSA Tornado Techies Mentor, Mississippi Department of Education's Student Representative, Mississippi's State Beta Vice-President, and Jones County's Distinguished Young Woman. She also volunteers for the Agape Church Tech Team, Church Kids Team and the Agape Church Announcement Team. Her parents are James and Anicia Hill.
"I feel honored having the opportunity to represent Laurel High School as the first Middle College student to receive such a prestigious award from Jones College. The Middle College Program gives students the chance to receive their high school diploma and an associate degree simultaneously. Being in the Hall of Fame is a staple in my educational journey that shows the importance of working hard and pursuing my aspirations no matter the odds. Jones College has prepared me to take my next steps as a scholar. One of my career goals is to work for one of the biggest technology companies in the country, and I whole-heartedly believe the Middle College Program has set me up for success in reaching that goal. I feel so grateful to be in the Hall of Fame, and this is a memory I will take with me forever," Micah shared.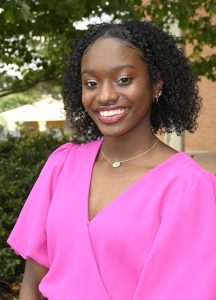 Kaliyah Jones is from Wesson and a graduate of Enterprise Attendance Center. She will be working on her physical therapy degree at the University of Western Kentucky and earn her PT degree as a new member of the UWK coed cheerleading squad. At Jones College, Kaliyah has been a member of PTK and the 2022 UCA National Championship Jones College Cheerleading squad. She has been on the President's and Dean's List Honor Roll and has received the Letter "J" Award. In her spare time, Jones volunteers for several organizations, including a local nursing home, the Covid Relief Program for State Representative C. Denise Marcelle's Office, the Masonic Lodge Toy Drive, the Saint Peter Rock Choir and Praise Dance and for various campus events. Kaliyah's parents are Steve and Christa Jones.
"This honor means the absolute most to me! I have enjoyed both years at Jones. As a student-athlete, I have always strived to keep a good balance with juggling cheer, academics, giving back to the community, and representing the school, so receiving this honor makes me feel that my hard work has paid off and this will forever be special to me," shared Jones.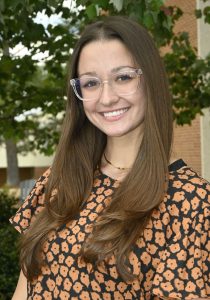 Farrah Jordan of State Line is a Wayne Academy graduate. At Jones College she has been the Sports Editor for the Lair Yearbook and for The Radionian, student newspaper. Upon graduating from Jones College, she plans to earn her Bachelor of Science in nursing at USM. Jordan is an active member of PTK and has been able to help many people in surrounding communities through various volunteer efforts. She is also a member at First Baptist Church of Waynesboro where she mentors youth. Terance and Amanda Jordan are Farrah's parents.
"I would like to thank each and every teacher who pushed me to become the best student that I could be. Thank you, Dr. Reynolds, for giving me the scare of my life my first semester in general biology. If it wasn't for you pushing us to 'be proactive, not reactive' I would not have worked as hard and continued to do so. I am truly grateful for my two years here at Jones College. #chooseJones" Jordan shared.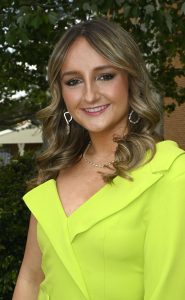 Meg Matthews of Raleigh majored in Communications/Public Relations and Cosmetology and is very proud of her Jones College Legacy. Her parents, Jeremy and Shanna Sorey Matthews, and her grandparents each met while at Jones. Her grandfather, Robert Sorey, was Mississippi's only, Little Football All-American while at Jones. Being present for his induction into the Jones Sports Hall of Fame fueled her desire to be a Bobcat.
Meg has created a legacy of her own by being a 2022 Student Body Maid, a two-year member of the Touch of Gold Dance Team for the Maroon Typhoon, a Gold Rush Dance Team Member for basketball, SGA and PTK.
The Calvary Presbyterian Church member shared, "As a little girl, I would attend Jones events with my parents and grandparents and look forward to the day that I would be a part of the Jones College family. I dreamed of performing with the Touch of Gold dance team and enjoying campus life. One of my most vivid memories was of the Homecoming Court riding the sparkling white float around the track. Thanks to Jones College, my childhood dreams became my reality. Dancing with the Touch of Gold and being voted Student Body Maid were priceless experiences that were made possible by Jones College. Being inducted into the Hall of Fame is the ultimate crowning achievement to end my time at Jones College. It is true that you find your place and your people when you attend college, and I am forever grateful to have found mine here at Jones."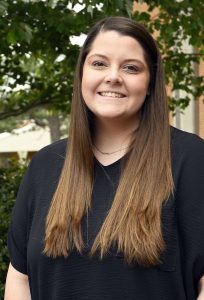 Sara Morgan of Foxworth is a West Marion High School graduate. The physical therapy major plans to continue her education at William Carey University. At Jones College, Morgan was the Vice President of Fellowship for PTK and assisted with the College Project and Honors in Action Projects, and she is a member of the Charles Pickering Honors institute. After graduating from Jones College, Morgan will be serving in Washington as a Summer Missionary through the BSU, where she serves on the BSU State Lead team as well as President. Sara's parents are Brad and Jill Morgan.
"This honor warms my heart. Jones College has been such a blessing to me, and I am beyond honored to be considered part of the Jones Family for years to come," said Morgan.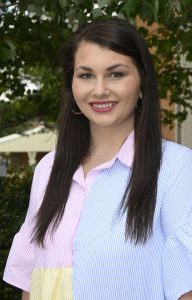 Abby Morris of Columbia is graduating as a medical radiologic technician with a job lined up at Covington County Hospital. The 2020 Marion County Distinguished Young Woman is a member of the Phi Theta Kappa International Honor Society at Jones College. At Columbia High School, she was third in her class, her Senior Class Vice-President, a Hall of Fame recipient and a member of the 3A Cheer State Champion Squad. Her future plans include becoming a Radiation Therapist. Abby's parents are Steve and Elizabeth Morris.
"I have loved my time at Jones and made so many lasting friendships and memories. It is such an honor to receive this award. This place has made such an impact on my life," Morris said.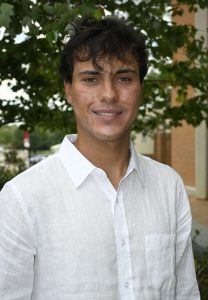 Tomas Nader, a native of Buenos Aires, Argentina and currently living in Ellisville, majored in Software Engineering. In addition to academic honors such as being on the President's List Honor Roll and Phi Theta Kappa International Honor Society, Nader has also earned many accolades in Tennis. He was selected as the MACCC Player of the Year, MACCC All-Conference team, NJCAA First Team All-American, MACJC Distinguished Scholar Athlete, and the ITA Scholar Athlete. Nader plans to earn his bachelor's degree in computer science at the University of Southern Mississippi. Javier Nader is his father.
"This honor means a lot to me because it shows I have left a legacy I will not forget. It also shows all the effort I've been putting in over the past few years both academically and in sports. Being selected as a Hall of Fame Finalist is something that I will always cherish for years to come. The memories and the achievements that I have made will always last a lifetime," shared Nader.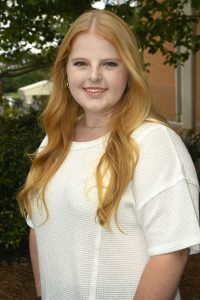 Bralynn Newell of Newton aspires to earn her bachelor's degree in communications at Mississippi State University. At Jones College she was actively involved as the photographer for the Lair Yearbook, Phi Theta Kappa Honor Society, the Baptist Student Union, the 2022 Collegiate Choir, the Concert Choir 2021-2022 and was a cast member in the musical theater production of "High School Musical." The 2021 Distinguished Young Woman of Newton County earned the academic honor of being on the President's List Honor Roll, the Presidential Excellence Scholarship and won the Best Feature Photo award at the Mississippi Press Association competition. Bralynn's parents are Brad and Michelle Newell.
"Being chosen for Hall of Fame means that all my hard work over the past two years has not gone unnoticed and that Jones College appreciates me as much as I appreciate it. I am so grateful to be chosen for this high honor to represent Jones College. Thank you to all who have encouraged me and been with me every step of the way. This has been a journey I will never forget!" said Newell.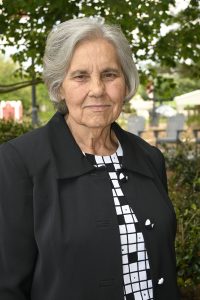 Elizabeth Parker is a non-traditional student who is earning an Early Childhood Education Technology degree at Jones College. The Jones County native is the owner and director of the Early Childhood Center and is also caring for her husband of fifty-five years. Additionally, Parker volunteers in her church nursery and as a Sunday School teacher, while also teaching cooking, sewing, canning, dry pack and pressure canning, and she has sewn clothing for missions and the needy, in addition to helping with home renovations. Living on the farm is a great lifestyle that she said allows her to share its many blessings with others.
"I feel it is a privilege to be able to get a higher education, and that was one of my daddy's goals for his children. To be selected to Hall of Fame is an honor and it's truly a blessing," said Parker. "My family has deep roots in Jones County with ancestry I have traced to being a signer of the Declaration of Independence. Each family connection, including my parents, William Pruitt and Myrtle (Dennis) Pruitt have made me who I am. I hope they are proud."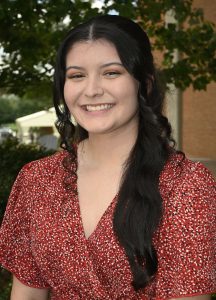 Breanna Penton of Runnelstown was the Perry Central High School 2021 Salutatorian. She was also a member of four sports, earning All-American Cheerleader honors, and she was a member of six clubs in high school. Breanna continued to work hard at Jones College by being on the President's List Honor Roll, and she was a member of the Bobcat Brigade and the Charles Pickering Honors Institute. As the Vice President of Phi Theta Kappa International Honor Society, she organized numerous events and volunteered for many PTK sponsored activities while also working at Chick-fil-A in Petal. Her goal is to continue her education at USM to earn her elementary education degree. Breanna's parents are Windell and Jennifer Penton.
"It is such an honor to be selected. It is something that I will always keep near and dear to me. It shows that all the time and effort of working hard and putting myself out there paid off. Choosing Jones College and getting involved on campus is the best decision I have made," Penton said.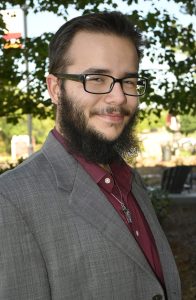 Christopher Ritz of Sumrall majored in electrical engineering and served as the President of the Jones College Student Engineering Society. He's been on the President's List Honor Roll and is a member of PTK and the Charles Pickering Honors Institute. Ritz has been volunteering as a tutor, and the local coordinator for Students for Liberty in addition to being an evangelist. Floyd and Tracy Ritz are his parents.
"Jones College has been an incredible blessing on my life, and I won't forget what its students, teachers, and staff have done for me," said Ritz. "The recognition of all the hard work and sacrifice that my family and friends have made to get me where I am today, could not have been achieved successfully without the strength and guidance from God."
Madison Temple of Pearl served on the Pearl Mayor's Youth Council while also being a member of the 2019 and 2020 State Champion Pirates' Crew Dance Team, the Varsity Tennis Team, the Student Council Senior Class President, and Pearl High School's 2020-2021 Hall of Fame. She continued to dance at Jones College, earning the captain's responsibilities for both the Touch of Gold Dance Team and Gold Rush Dance Team, as well as being a member of the Maroon Typhoon Leadership Team. Her academic honors include being a member of the Phi Theta Kappa Honor Society and earning the Letter "J" Award. Temple's future plans include attending the University of Mississippi and receiving a Bachelor of Science in Nursing to pursue a career in Pediatric Oncology Nursing. Madison's parents are John and the late Natalie Temple.
"This great honor proves to me that all of my hard work and determination have been worthwhile. I have enjoyed my time here and will miss the people and atmosphere of Jones College," Temple said.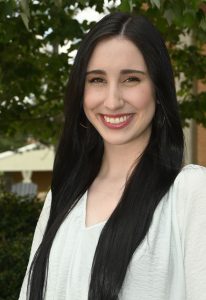 Madison Wicker of Magee and currently Mendenhall is majoring in radiography. The Simpson County Academy graduate is a student member of the Mississippi Society Radiologic Technologist. She has been working at Jones College as a Resident Assistant (2019-2023) and the Soccer Team Manager (2019-2022). Also, Wicker has earned the Letter "J" Award honors, and she has been on the Honor Roll each semester. She volunteers her time on church mission and disaster relief trips. Keith and Jennifer Warren are Madison's parents.
"I am so very grateful for this opportunity to be chosen as a 2023 Hall of Fame Honoree," said Wicker.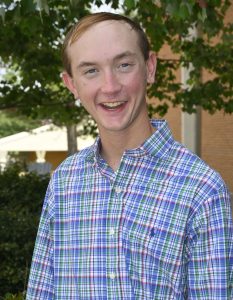 Brady Williams of Puckett plans to earn a degree in business administration at the University of Southern Mississippi. Brady has been actively involved at Jones College as the Student Government Association president and the Phi Theta Kappa International Honor Society president. Williams volunteers for numerous campus events and his church's Love the Hub event. Additionally, Williams has been a men's tennis team manager and a member of the Fellowship of Christian Athletes. Brady was recently bestowed with the All Mississippi First Academic Team honors through PTK. His parents are Alison and Mason Williams.
"It is an honor and privilege to be selected as a Hall of Fame finalist for the Jones College class of 2023. I have enjoyed serving my classmates during the past two years. This honor shows that I left a legacy at Jones College that will not be forgotten," said Williams.