ELLISVILLE – The 2023 class of High School Equivalency graduates from Jones College will be recognized at a Graduation Ceremony on Thursday, July 20, 2023, in the A. B. Howard/Bobcat Gymnasium on the main campus in Ellisville, at 7 p.m. More than 120 graduates are expected to participate in the ceremony which is the most since the Covid-19 pandemic. Keynote speaker, Brandi Ratliff, the Mississippi Community College Board's Professional Development Specialist, hopes to inspire the HSE graduates to continue to thrive and succeed.
"My speech will be on breaking new ground. I want them to consider that what has been torn down (the barriers and walls they had to fight through) was just clearing the land to make space for what they want to build. Receiving their HSE is not just a moment in their life, it is a movement towards everything they hope for in their future," said Ratliff.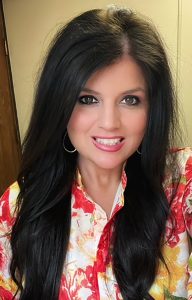 Ratliff, who is a researcher dedicated to finding evidenced-based resources and ideas to support learning, is also committed to exploring ways to counter poverty and increase educational and career training access for socioeconomically disadvantaged youth and adults in Mississippi. The former educator, experienced instructional leader and curricula developer passionately advocates for policies that improve student outcomes.
"Brandi Ratliff is a researcher in the field of education with a focus on policy initiatives that counter poverty and increase educational and career training access for Mississippians. She currently serves as the Specialist for Professional Development for the Mississippi Community College Board, Office of Adult Education. Before joining MCCB she spent nine years serving students in K-12," shared Wendy Evans, Jones College's Director of Integrated Pathways.
In addition to earning HSE diplomas, numerous HSE graduates have also earned scholarships which will be awarded during the ceremony from each of Jones College's eight county districts. Additionally, graduates will be recognized for other academic accomplishments.