ELLISVILLE – As health and education officials contemplate how to hold classes and have a fall sports season safely, the Jones College Bobcat Math League has also weighed the options. After careful consideration and consultation with JC administrators, BML Commissioner and Jones College math instructor, Dr. Jessica Bunch has announced the popular high school math competition will be postponed. Considering current events surrounding COVID-19 and in an effort to protect the health and safety of our high school students and JC college referees, the Bobcat Math League will be suspending this year's competition.
"We are sad to embark on a fall without a season of Bobcat Math League competition. We will miss seeing the rivalry and support our high schools, coaches and players have for one another. We look forward to continuing the Bobcat Math League competition when it will be safe for everyone involved — hopefully, in the fall of 2021," said Commissioner Bunch.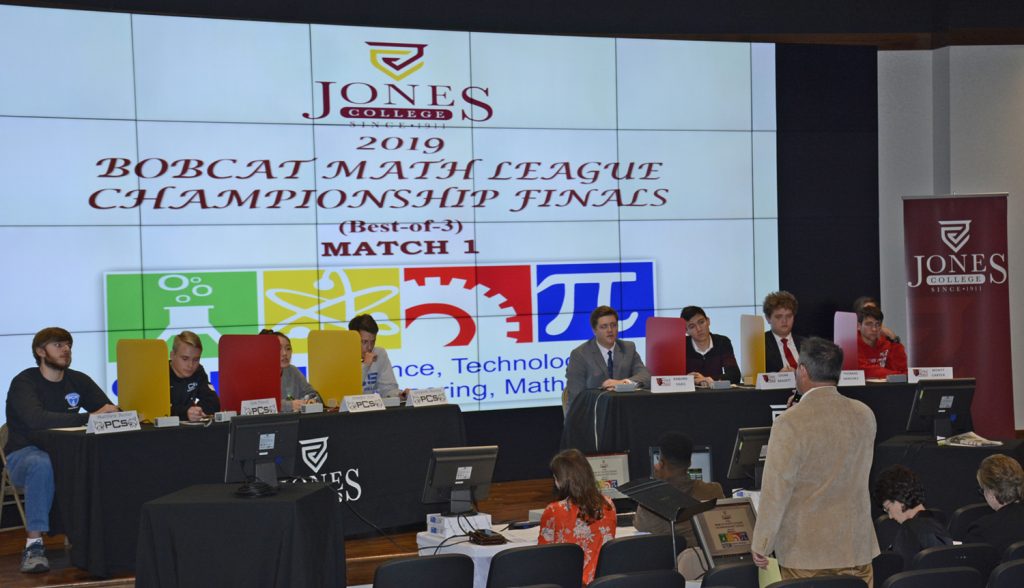 Typically, about 20 high school teams travel to high schools throughout the Pine Belt with the goal of reaching the Bobcat Math League Finals in November. At this time, the Bobcat Math League competition is planning to return to competition during the fall of 2021. The sports league style competition launched during the fall of 2012 from the original, one-day Math Bowl competition in 2008. Jones College is hopeful the math competition will be able to resume when conditions are safe.
For more information, contact Dr. Jessica Bunch at jessica.bunch@jcjc.edu or 601-477-5422.