ELLISVILLE – A variety of artwork from members of the Women's Art Collective based in Hattiesburg and the South Mississippi Art League from the coast, will be on display at the Eula Bass Lewis Art Gallery on the Jones College Campus in Ellisville through November 18.  The show, "Common Ground IV: Simultaneous Synchronicity" is the collaborative groups' annual show featuring more than 60 pieces of artwork from the group of 31 artists.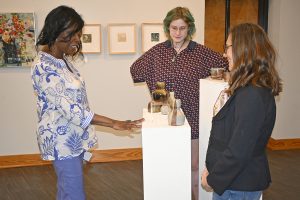 "The annual collaborative show of these two organizations always results in a rich variety of styles and media including oil paintings, acrylic paintings, pastels, etching, mixed media, watercolor, weaving, encaustic, sculpture, and pottery," said Melanie Eubanks, a Jones College Art instructor, and a member of the Women's Art Collective. "This is the fourth time that the Women's Art Collective has shown with the South Mississippi Art League. The location varies each year, but some past shows have been at the Hattiesburg Cultural Center and The Ohr-O'Keefe Museum of Art. This is the first time Jones College has hosted a collaborative show with works from both groups."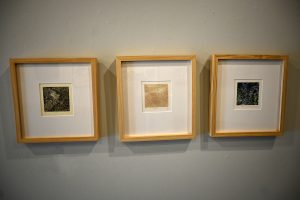 Photographer and USM art professor, Carolyn Norton has shown her work in the Jones College art gallery before, but this is the first time as a member of the Women's Art Collective's collaborative show.
"Last time, I showed photography but this time I'm showing some etchings, using a new technique. I'm using a digital pencil and archival digital paper and creating pencil drawings or etchings. Because of technology, I can now archive pencil drawing artwork!" said Norton.
One of the biggest benefits of being a member of a group of artists according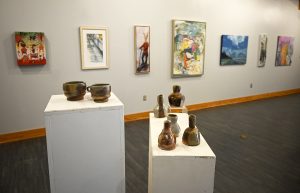 to Norton, is the feedback. Each artist is invited to be a member based on their artwork and desire to help each other become better artists.
"We're all good friends who originally met in Betty Press' studio in 2011 and constructively criticized each other's work. Getting feedback from other respected artists is my favorite part of belonging to the Women's Art Collective," said Norton.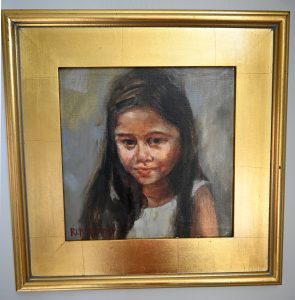 Sumrall artist and member of the Women's Art Collective, Barbara Ann Carver-Hunt enjoys just having fun with her artist friends and showing the state their best artwork. There's an advantage to showing the art produced by a group of artists statewide. Additionally, the retired art professor enjoys working with students and encourages them to keep working on their craft.
"I love talking to students," said Carver-Hunt. "I love telling students to make stuff, lots of it. The good stuff will turn up but if you don't go to the studio and make it, it won't turn up."
At the conclusion of the show, Jones College will host a reception on Friday,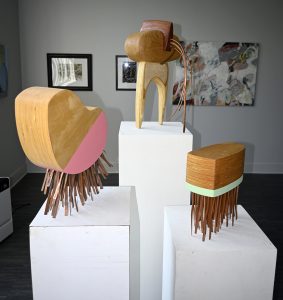 November 18, from 5 p.m. until 7 p.m. in the Eula Bass Lewis Art Gallery. The public is invited to this free event with the opportunity to visit with artists from both groups.
For more information about the JC art show or to arrange a visit to the gallery call 601-477-8401. The Eula Bass Lewis Art Gallery is open Monday, Tuesday, Thursday and Friday from 8 a.m. until 3 p.m., and by appointment only on Wednesdays. The gallery is closed during the holidays. If you want to know more about the Jones College Art Department, go to the JC Art Department's Facebook page, https://www.facebook.com/JCJCFineArts/ and on Instagram @artatjonescollege.