ELLISVILLE-The first official "Day of Giving" at Jones College was in 2019, as an all-day event on campus to encourage faculty, staff, students, alumni, and friends to help grow and continue the mission of the Jones College Foundation, Inc. Three years later, JCJC Foundation's coordinators believe a "Day of Giving" is even more important and is an opportunity to teach students about the importance of giving.
"The Bobcat Brigade students will be selling bow ties, in honor of Jones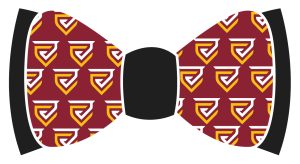 College President, Dr. Jesse Smith who enjoys wearing bow ties. A one-dollar donation to purchase a bow tie will help dress up the Bronze Bobcat in the C.L. Neill Student Center Plaza," explained Assistant Vice President of the JCJC Foundation, Amie McQueen.  "Students are still in need of scholarships and assistance now more than ever. However, this year, we wanted to offer a fun way for our students to participate in giving."
Securing the Foundation's mission to help the college continue to thrive as well as supporting the non-profit as it extends assistance to the college, starts with the faculty and its students. Different departments are "fun-raising" as we join together in a one-day effort to raise funds to help ensure the future of our students and the institution.
"Last year, $71,000 was raised and it made a direct difference in 500 students' lives with scholarships," said V.P. of Advancement, Joel Cain. "Donations, large and small, help our students, staff, faculty and the college as a whole and this Day of Giving proved to be the best opportunity for everyone in the community to help its neighbors," Cain said.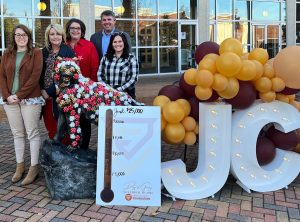 The main purpose of this concerted effort has two goals explained Cain: Build awareness of how the Jones College Foundation serves our students and our communities and second, to show how easy giving can be for our alumni and friends.
"Giving at Jones College directly benefits the students through scholarships, hardship assistance and even classroom and lab modifications. Everything raised is invested back into our students, faculty, staff and community in some way. Whether it's an education, professional development, or anything vital in helping us carry out our mission, the JCJC Foundation is here to offer assistance."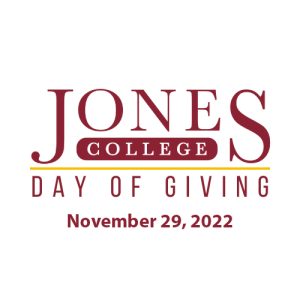 Alumni and friends are usually the first sources for assistance and that's why many university foundations utilize similar giving events to support both large and small needs within their community. However, if you didn't attend Jones College, many discover Jones touches their life in some way. Whether it's through the Jones College students working in hospitals helping with your care during their clinicals and as employees after graduation, or the many professionals who become teachers, business owners, pharmacists, musicians, welders, engineers, or inventors, Jones College touches communities throughout the U.S. and the world.
Jones College athletes playing in national and regional competitions are gaining a world perspective from those experiences, while sharing their Jones experiences. The Foundation also supports the Fine Arts and many other departments on campus with various endeavors while enhancing education.
The 'Day of Giving' is an opportunity for anyone to help Jones College continue to offer excellence in education and inspire another generation to share the vision Jones College established in 1911. Tax deductible donations can be accepted online at www.jcjc.edu/dayofgiving on Tuesday, November 29, or by phone at 601-477-4145, from 8:30 a.m. until 4 p.m., or by stopping by the JC Alumni and Foundation Office in Jones Hall on the campus of Jones College in Ellisville.
To keep track of the progress and when we reach various goals, follow us on social media at Facebook-JCJC Alumni and Foundation, Instagram (jc_foundation_alumni/) @jc_foundation_alumni/,   Facebook-Jones College, Jones College-Twitter. For more information contact the Jones College Alumni and Foundation Office at 601-477-4145.