ELLISVILLE –Sixteen Jones College sophomores were selected as Hall of Fame finalists after completing an application listing campus and community involvement, volunteer service, leadership positions or offices held, and academic honors. Students also have a minimum 3.6 GPA. Some of these students are athletes and hold jobs in addition to their academic and campus responsibilities. They will receive special recognition in the college yearbook and during the spring commencement ceremony in May.
The Jones College Hall of Fame 2021-2022 includes Rebekah Baugh-Hattiesburg/Oak Grove; Ivana Bishop-Waynesboro; Anna (Beth) Blackwell-Raleigh; Morgan Breland-Ellisville; Hannah Holifield- Laurel; Ignacio Vanecek Kaddour-Brandon (Argentia South America); Kerrington Kittrell-State Line (Wayne County HS); Anna Kofman-Hattiesburg; Mya McLain-Waynesboro; Sabreya McDonald-Ellisville; Jack Martin Owens-Brandon; Sydney Ruth Pevey-Jayess; Wyatt W. Reid-Laurel; Acacia Rodriguez-Clinton; Rebecca Speights-Silver Creek; Anna (Kate) Wood-State Line.
Rebekah Baugh is a graduate of Oak Grove high school majoring in biomedical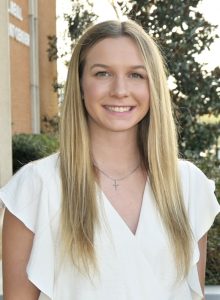 engineering and minoring in mathematics. Her future plans include going to medical school to become a doctor. At Jones College, Baugh is a member of the soccer team, Phi Theta Kappa Honor Society, Fellowship of Christian Athletes and the Engineering Society. She has been honored as a Distinguished Academic All-MACCC, NJCAA Scholar All-American and on the Jones College President's Honor Roll. Additionally, Baugh is involved in the Hattiesburg Debutante Association and volunteers at Temple Baptist Church's College Ministry. Her parents are Joe and Julie Baugh.
Ivana Bishop's hometown is Waynesboro where she graduated from Wayne
Academy. The engineering major is a member of the Charles Pickering Honors College, Touch of Gold Dance Team and an officer for the honor society, Phi Theta Kappa. At Jones College she has earned the Letter "J" Award and is a JC tutor who also volunteers at the Glory House in Laurel. Bishop is currently serving Wayne County as its Miss Hospitality. Her parents are Chris Bishop and Clara-Ruth Pitts.
"It is such an honor to be inducted into the JC Hall of Fame. It is the culmination of all of the hard work and time I have put in on campus. My motto at Jones has been, 'Do as much as you can while you can,' and I can say this is a wonderful recognition for all my efforts," said Bishop.
Anna Blackwell is a native of Raleigh, with aspirations of becoming a dentist.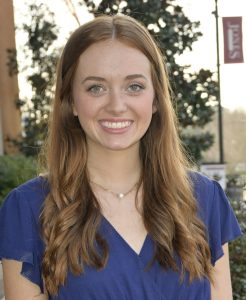 At Jones College, Blackwell is a member of PTK honor society, Sigma Kappa English Honor Society and the Student Government Association. Blackwell volunteers with 4-H, is a student worker for the VA/Student Work Study Office in Financial Aid at Jones College. Additionally, Blackwell volunteers at livestock events throughout Mississippi and she recently made the 2022 Dixie National Sale of Jr. Champions. She has earned the Southern Ag Credit Scholarship and a Rising Leadership Scholarship. Her parents are Hollis and Fleeta Blackwell.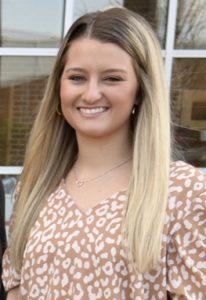 Morgan Breland graduated from South Jones High School in 2020 with Summa Cum Laude honors. The Laurel resident is majoring in elementary education with an emphasis in math. Breland has been the captain of the Touch of Gold and Gold Rush dance teams both years at Jones College. Earning a 4.0 GPA, Breland volunteers at Dance Arts Studio in Ellisville, has danced at various community events and she volunteers at South Jones High School's Concessions. Her parents are Todd and Rebekah Breland.
"From the moment I registered, I felt at home. To my awesome Maroon Typhoon directors, outstanding professors, and forever friends, Jones College has not only provided opportunities for academic achievement, but it has also helped me grow as a person," said Breland.
Hannah Holifield is a nursing major from Laurel. Her plans include earning her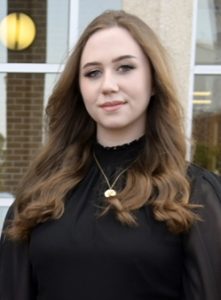 doctorate degree and becoming a family nurse practitioner or a psychiatric mental health nurse practitioner. The member of the Charles Pickering Honors College has earned the Letter "J" Award, has been on the President's and Dean's List Honor Roll, is a member of the honor society, PTK and has received the Academic Distinction Scholarship. Holifield also volunteers at The Glory House in Laurel, Salvation Army, Southern Cross Animal Rescue and Happy Trails Aftercare.
"Being inducted into the JC Hall of Fame is an incredible accomplishment to me because it represents the work I have put in to get to where I am today. I have poured my heart into my education and I am beyond grateful for the opportunities, challenges, professors and friends that have helped me along the way," said Holifield.
Ignacio Vanecek Kaddour is a native of Buenos Aires, Argentina and has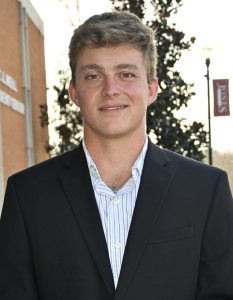 made a home in both Hattiesburg and Brandon, Mississippi with friends. The political science major hopes to be able to help people and make the world a better place. He is a member of the tennis team, Phi Theta Kappa honors society, and has earned NJCAA All-Academic, ITA Scholar Athlete, JC men's tennis Bobcat Award and the Southern Region Men's Doubles Champion honors. While in Hattiesburg, he is involved with Temple Baptist Church ministries. His parents are Mariela Kaddour and Eduardo Vanecek.
Kerrington Kittrell is from State Line and a graduate of Wayne County High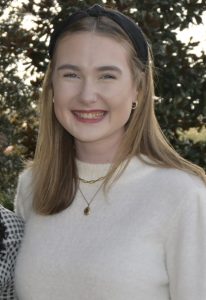 School. The biological sciences major aspires to become a pediatric oncologist. At Jones, she is a member of the Charles Pickering Honors College, Bobcat Brigade, PTK honor society, Student Government Association, Diamond Girls and she is on the Social Media Content Committee. Kittrell has earned the Letter "J" Award and has been on the President's and Dean's List honor roll while also working at Sassy Scrubs in Laurel and volunteering at Buckatunna Elementary School.
"Being chosen as part of the 2022 Jones College Hall of Fame means so much to me. This school has given me some of the most wonderful memories, friends, and life lessons I could have ever imagined. I always knew Jones would leave its mark on me and my life, but I am so honored to know I will also get to leave my mark on Jones," said Kittrell.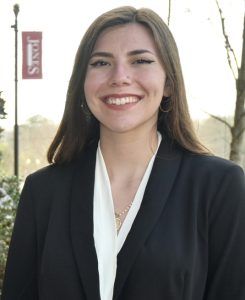 Anna Kofman of Hattiesburg is majoring in music industry with the hopes of becoming an audio engineer and music producer. She has been on the President's List honor roll and has earned the Letter "J" Award. Her parents are Noah Kofman and Lynn Majors.
"My experience here at Jones is a time I will not forget. I am humble in Jones' recognition of my academic achievements and being inducted into the Jones Hall of Fame is an honor I will carry with me forever," said Kofman.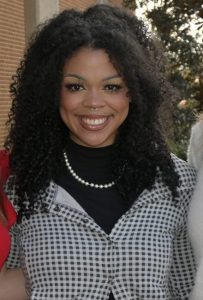 Mya McLain is a Wayne Academy graduate from Waynesboro. Her career goals include being a politician to change the world after earning her law degree. The President of Phi Theta Kappa Honor Society is a member of the Charles Pickering Honors College, SGA and she is participating in the spring musical at Jones College. McClain has also earned the Letter "J" Award. Her parents are Charles and Deena Deemy.
Sabreya McDonald is a resident of Ellisville majoring in business and marketing management. Her goal is to become a business entrepreneur with a full-service boutique and beauty bar. At Jones College, McDonald is a member of the Bobcat Brigade, SGA and PTK honor society. She works at the Belk in Laurel and on campus as a student worker in the Student Affairs Office and she is a licensed hair braider and owner of Styles by Breya. Additionally, Sabreya volunteers with the underser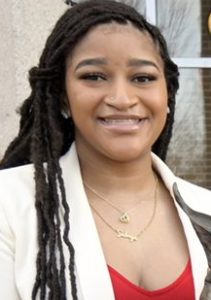 ved populations through the Southeast Community Health Systems in rural Louisiana. She also serves on the Welcome Committee at Sweet Pilgrim United Methodist Church and is the daughter of LaTasha Peters.
"Being selected in the Jones College Hall of Fame solidifies all the hard work that I have put into academics as a student and as a volunteer in the community. It is such a great honor to be able to represent Jones College as a member of the Hall of Fame," said McDonald.
Jack Owens of Brandon is a biochemistry major with the goal of becoming a
pediatrician. The men's tennis team member is also a member of the PTK honor society and the Fellowship of Christian Athletes. He has earned President's List honor roll accolades and received the NJCAA Academic Award. Owens has also earned the Eagle Scout rank in Boy Scouts, Top 25 Students Who Will Change the World by Portico, and the Rankin County Chamber Youth Leadership Award. Additionally, he volunteers at First Baptist Brandon and Hattiesburg's Temple Baptist Lead Teams. His parents are Robert and Jerrolyn Owens.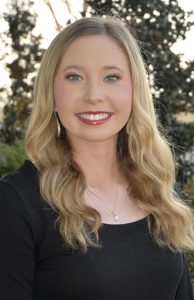 Sydney Pevey of Jayess is an accounting major with plans to earn her master's degree in business administration, become a CPA and open her own firm in her hometown. The member of the JC softball team is also a member of the PTK honor society, the Jones FCA Lead Team and the Charles Pickering Honors College. She earned President's List honors every semester at Jones and attends Temple Baptist Church's College Nights in Hattiesburg. Her parents are Jason and Casey Pevey.
Wyatt Reid is a business administration major from Laurel. He plans to obtain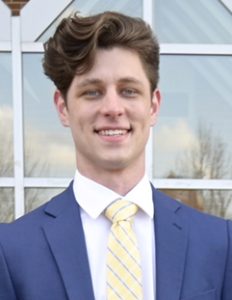 his CPA and law degree to practice tax law.  He is the PTK VP of Membership for the Rho Sigma Chapter at JC, and he serves as the Southern District Representative for the Mississippi/Louisiana Region. Additionally, Reid is a member of Bobcat Brigade, SGA, and he works as a resident assistant on campus and serves as Freshman Class President. In addition, Reid tutors JC students and was voted Mr. Jones College by his peers. Reid also volunteers at Abbie Rogers Civitan Camp for adults and children with special needs. His parents are Mike and Shelly Reid.
"Being in the Jones College Hall of Fame means the hard work I put in at Jones is coming to fruition. I love this school and being awarded with Hall of Fame shows the love is mutual," said Reid.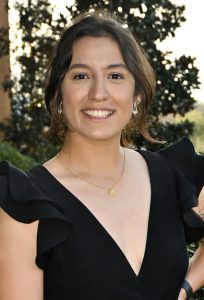 Acacia Rodriguez is from Clinton and is majoring in athletic training and coaching/education with the goal of playing soccer professionally. Currently, she is serving as the Student Government Association President, PTK VP of Scholarship and as captain of the JC Women's Soccer Team. She has been honored with being named 2021 United Soccer Coaches Scholar All-American, 2021 NJCAA Division II All-Tournament Team, 2021 NJCAA All-Academic First Team and 2021 Academic All-MACCC in addition to being on the President and Dean's List honor roll. Rodriguez has been instrumental in establishing a PTK Alumni Association and volunteers in various ways through PTK. Her parents are Marcos and Teri Rodriguez.
"It is such an honor for me to become a part of the JC Hall of Fame because I have been chosen by Jones College to represent them through everything I do. Jones has provided me with many chances to not only grow as a student but as a person prepared for this opportunity. I know that there is trust, respect and integrity that comes with receiving this award and I will hold myself to these standards with Jones College in mind," said Rodriguez.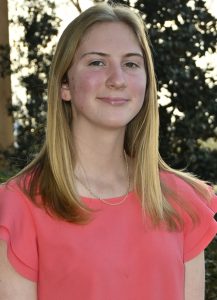 Rebecca Speights is a civil engineering major from Silver Creek. At Jones College, Speights serves as the Director of the Honors in Action project for PTK honor society and is an Engineering Club officer. She received the Letter "J" Award and has been on the President's List honor roll all three semesters. Her parents are Hope and Jimmy Speights.
Anna Kate Wood is a Secondary English Education major from State Line with a goal of teaching English at Greene County High School. The Bobcat Brigade member is also a member of the Sigma Kappa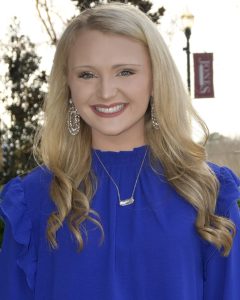 Delta English Honors Society, PTK honor society and SGA. She volunteers her time tutoring Greene County HS students and teaches Vacation Bible School at First Baptist Church of State Line. Additionally, Wood serves as Greene County's Miss Hospitality and is a boutique model. Her parents are Jamie and Christie Wood.
"I am so excited to be a part of the Jones College Hall of Fame! I was a member of the Greene County High School Hall of Fame and I'm so excited to represent both GCHS and JC!" said Wood.