ELLISVILLE – Jones College held its annual "Retirement Tea" for six employees who are retiring this year. When combined, these six employees provided 119 years of service to JC, with some having additional years of service working at other professional/educational institutions.
This year's retirees include Arlena Sullivan who has been teaching business/economics courses at Jones College for 28 years. Rochelle Dahmer has been teaching English at Jones College for 25 years. Diasetta Nelson has 23 years of service to the college in environmental safety. Diane Love has been working in the college Bookstore for 16 years. Lisa Purdum worked in eLearning and marketing for 15 years. Stan Livingston has served as Chief of the Campus Police for 12 years.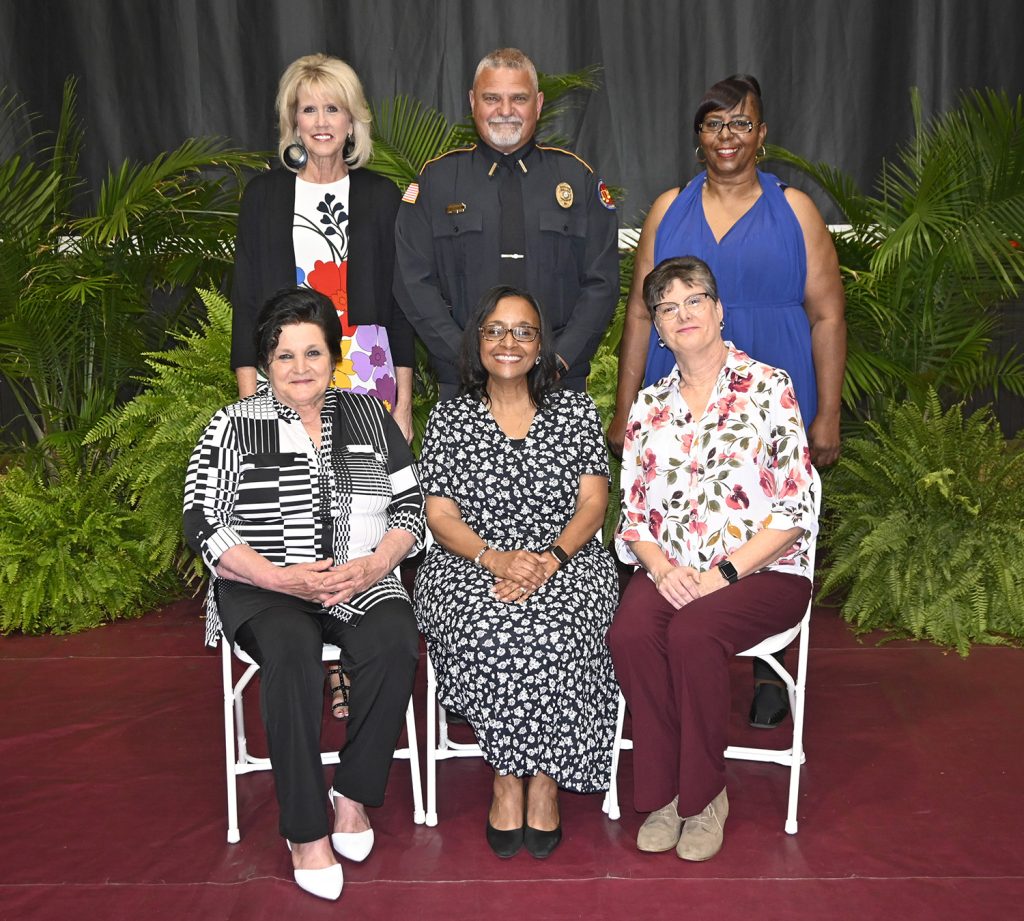 Picture Cutline 2022 retiree group: Six Jones College employees were honored at the annual Retirement Tea, celebrating their service to the college and retirement in 2022. Pictured seated left to right are Diane Love, Rochelle Dahmer and Arlena Sullivan. Pictured standing left to right are Lisa Purdum, Chief Stan Livingston, and Diasetta Nelson.