ELLISVILLE – The new Diesel Equipment Technology program will now be offered at Jones College beginning fall of 2022. The Diesel Equipment Technology Program offers instruction and hands-on experience providing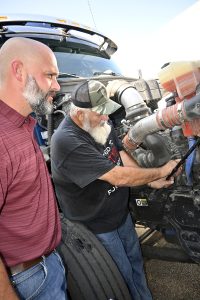 students with the competencies required to maintain and repair a variety of industrial diesel equipment, commercial trucks and construction equipment. Assistant Dean of the College of Agriculture & Industrial Services, Barry Bradshaw explained every heavy diesel repair shop needs someone with credentials to perform warranty repairs, which is one reason Jones College has added the Diesel Equipment Technology Program.
"Industry demand is very high for this type of repair program," said Bradshaw. "There are five, local heavy diesel shops where students could seek employment. There are also countless shops within the state and nationwide."
The new Diesel Technology Program will cover large diesel engines in the transportation industry. However, students will primarily work on, but they will not be limited to working on over the road truck engines.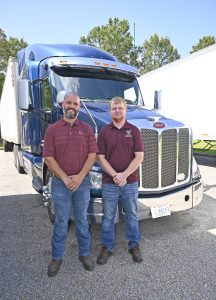 Bradshaw said, "Plans include maintaining the college's tractor trailers from the Commercial Truck Driving program to give the students an opportunity to work on real world applications. Of course, the Diesel Technology Program will also offset some of the repair and maintenance costs for the Commercial Truck Driving program."
Students can earn a Technical Certificate or an Associate in Applied Science degree at the successful completion of this new Diesel Technology Program on the Ellisville campus.  Additionally, Jones College also offers the Light Duty Diesel Program which applies to diesel engines in automotive applications. Teaching the new diesel repair program will be Brad Ellzey, who has shop foreman experience at Burroughs Diesel and Kirk Sharplin who owns a business refurbishing large trucks.
For more information check out the website https://www.jcjc.edu/programs/diesel/