ELLISVILLE –Five Jones College sophomores were selected for the highest honor bestowed upon students, being named Tullos Scholars. These students, Madeline Collins-Heidelberg; Shivum Desai-Oak Grove; Anna Catherine Hampton-Petal; Je'Shaiah Stephens-Laurel and Jared Woullard-Leakesville have distinguished themselves through their academic achievements and service to others according to Assistant VP of Instructional Affairs, Julie Atwood.
"Recognized by both faculty and administrators of Jones for their outstanding achievement, each of these students is highly regarded for their activities both inside the classroom and in the community. It is truly a privilege to work with this group, and I look forward to seeing what the future will hold for each student," said Atwood.
All five Jones students are members of the international honor society, Phi Theta Kappa and were nominated by faculty to apply for the Tullos Scholarship at the end of their freshmen year. Requirements for the scholarship include being a full-time sophomore, submitting a résumé with two-faculty recommendation letters, having outstanding academic achievements, being engaged in college activities, leadership positions and participating in community service. Each student was honored recently, where they received medallions and $1,000 scholarships in recognition of being named after the scholarship donors, Gene and Nada Tullos.
JC President, Dr. Jesse Smith shared with guests and the newly selected Tullos Scholars, Gene Tullos came to Jones on a basketball scholarship which he said, gave him a jumpstart and a great foundation to begin Law School.  Endowing scholarships, like the Tullos Scholarship Program, was his way of returning the "favor" to the college that provided an excellent foundation for a successful career as an attorney in Smith County.
"As he made the single, largest donation ever at Jones, Gene Tullos said he wanted to recognize outstanding students from various majors who are the shining stars and to recognize them and encourage them to feel special," said Dr. Smith.  "He explained, without the encouragement Gene Tullos received at Jones, he said he never would have been able to make it. However, Gene was a successful attorney for 50 years, only missing three days of work related to his cancer treatment before he passed away in 2016."
Tullos is also credited with trying more than 500 civil cases with some of the largest damages awarded and for establishing a war memorial listing all of the veterans in Smith County.  The historian and accomplished attorney, Tullos said he felt unsure how he'd do as he began his college education, much like the newly recognized Tullos Scholar, Madeline Collins. As a homeschooled student, Collins said she was unsure of how she'd do in the classroom for the first time. However, she quickly set high academic goals as a freshman at Jones and became more confident in her abilities. The future CPA has served as the Secretary/Treasurer for the Student Government Association and as an English tutor, while also participating in the English honor society, Sigma Kappa Delta, the Engineering Society Club and in intramural sports. She was also voted as Sophomore Maid for Homecoming Court and is a member of the Hall of Fame.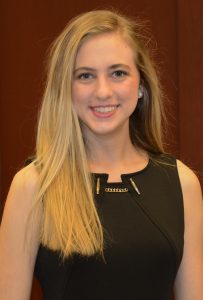 "As I set and accomplished more goals, I grew as a student. Having this honor bestowed upon me helped me to realize that I have gone above what was expected of me.  I didn't realize how huge of an honor this was until I was surrounded by the other scholars and they are all people I greatly look up to and are inspired by," said Collins.
Additionally, Collins also works on her family's pig farm, volunteers as the pianist at United Methodist Church, while also working at Chik-fil-A in Laurel.  One of the Tullos award recipients Collins said she looks up to, literally, is biological sciences major, Shivum Desai. The former native of England plans to become an invasive cardiologist and has worked tirelessly serving the college and his community in pursuit of that goal.  Desai has served as the president of Phi Theta Kappa honor society, is a member of SGA, College Democrats, Phi Beta Lambda business honor society and has volunteered for several campus events. He has been selected as the HEADWAE student representative for Jones, Hall of Fame, Letter "J", PTK's Golden Key Award, and Coca-Cola Gold Scholar, and he is nominated for the All-MS Community College Team. Desai can also be found volunteering at area hospitals, the ARC and the Pro ACT Learning Center and he is the assistant manager at Baskin Robbins in Hattiesburg. Being named a Tullos Scholar is humbling to the Oak Grove graduate.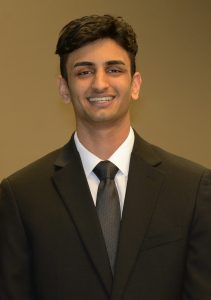 "I feel extremely privileged to have received this award.  Being able to fulfill the legacy that the Tullos' have established at Jones is a momentous honor that I will cherish forever," said Desai.  "This honor has also led me to be more confident in my abilities in helping people and also leading others. Being awarded this honor has truly made my experience at Jones the best moment of my life."
Receiving the Tullos Scholars scholarship relieved some of Jared Woullard's financial burdens.  The mechanical engineering major said he didn't think he'd have the opportunity to go to college, despite his accomplishments in high school, because scholarships were not initially offered.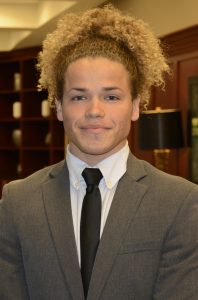 "Jones chose me and the opportunities fell in place," said Woullard. "My godfather, my mentor, Russell Evans, Jr. has brought me a long way as a good man and a father figure in my life." Woullard continued to share, "This is a big goal that I wanted and it's been a tremendous opportunity to be a part of this program and institution because it's made me who I am."
Woullard has made friends with everyone he met at Jones and quickly began making his mark on campus. He has served as the Student Government Association president, Freshman Class President and is a member of the Presidential Student Advisory Task Force, Charles Pickering Honors Institute, Bobcat Brigade, Jones Concert Choir, Engineering Society club, Sigma Kappa Delta English honors society, and he was voted as Mr. JC. The Greene County native earned the Letter "J" Award and is a nominee for the All-MS Community College Team, while also holding a job as a "handy-man" for an apartment complex.
"I want to thank everyone, faculty, staff, cafeteria and library employees; everybody has made this experience wholesome and a part of my heart forever! It's given me the opportunity to be great," said Woullard.
Two future nurses were also selected as Tullos Scholars, Anna Catherine Hampton of Petal and Je'Shaiah Stephens of Laurel. Overcoming numerous household moves, including attending eight different schools, Stephens said it was hard to maintain good grades or retain information growing up.  However, she continued to set lofty goals and began to see her work pay off.  She enjoys being a PTK officer, a writer for the Radionian student newspaper, a reporter for "Bobcat Broadcast," an English tutor, and she is a member of the English honor society, Sigma Kappa Delta and Bobcat Brigade.  The South Jones High School graduate has earned Hall of Fame honors at Jones, and the Letter "J" Award, along with being nominated for the All-MS Community College Team. Being named a Tullos Scholar, Je'Shaiah said receiving such a prestigious honor is a testimony of how good and faithful God is in her life.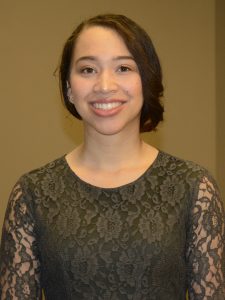 "I am so thankful! This honor has reminded me to continue to work hard and make a difference in the lives of others.  There's power in our influence, and I hope through my hard work and determination, the encouragement that Mr. Tullos has bestowed upon me will not be in vain," said Stephens.
Stephens hopes to become a travel nurse and participate in medical missions.  She is currently volunteering at 180 Ministries Youth Group, the Food Mission with Christ's Church, the Media Department at her church and productions with REVEAL Ministries.
Hampton shares Stephens' belief that being selected as a Tullos Scholar is a reward for the many years of hard work and struggles. As a Tullos Scholar, Hampton said she realizes the many opportunities and responsibilities that come with the accolade.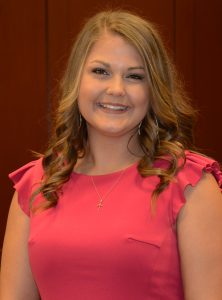 "This recognition has impacted me in numerous ways.  It has made connections for me and opened several doors toward advancing my career. This experience has also impacted me as it reminds me of how much my family, friends and the employees at Jones College have supported my academic journey.  It is truly a humbling experience," said Hampton.  "I hope to be able to give back to the institution that gave me so much."
The Petal High School graduate aspires to follow her mother's lead and become a nurse practitioner. At Jones, Hampton has been a member of the Charles Pickering Honors Institute, SGA, the Fellowship of Christian Athletes, Touch of Gold dancers, Bobcat Brigade and a manager for the band.  She has served as the Sophomore Class President and has earned Hall of Fame honors while also volunteering at the Bobcat Student Pantry and the Petal High School Ministry Team at Carterville Baptist Church.
Gene Tullos was a 1962 JCJC alumnus, a Bobcat basketball player, he was elected as Mr. JCJC in 1962 by his peers and he has served on the JCJC Foundation, Inc. Board from 2008 until 2016. Tullos was also named JCJC Honor Alumnus in 1999 and he was inducted into the JCJC Sports Hall of Fame in 2008 and into the Mississippi JUCO Sports Hall of Fame in 2009.