ELLISVILLE – Jones College's Greene County Center Director and retired administrator for the Greene County School District, Richard "Rock" Fleming will be leaving education behind to enjoy retirement, again. Jones College President, Dr. Jesse Smith appointed Fleming to head up JC's Greene County Center last fall after Fleming finished serving three terms as Superintendent for the Greene County School District, with a total of 39 years in education.  He enjoyed a two-year break before taking on the job as the Center's Director, however, the 66-year-old said he will officially retire July 1.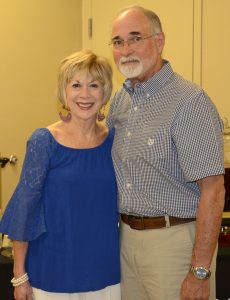 "My wife Terri has a long, 'honey do' list for me and we want to enjoy some time traveling, playing golf and enjoying family," said Fleming. "This has been a great opportunity for me to see the passion Jones has for its students because it is a wonderful thing. I'm also glad to witness the impact the Greene County Supervisor's Tuition Assistance Grant has made in the lives of so many residents. That partnership is vital to the success of our Center and county because it allows a large number of students to enjoy more opportunities to succeed."
President Smith credits Fleming's desire to expand the welding program led to the creation of the Greene County Center and the subsequent Centers in Clarke, Jasper and Wayne Counties.
"I am honored that he would come back and see his vision fulfilled.  He has influenced so many lives because of his leadership and vision.  We appreciate everything he has accomplished at the Greene County Center, in the County and throughout our district," said Smith.
Greene County District 4, Supervisor and 1973 JC alumnus, Wayne Barrow said it was nice to have his college friend at the Center but he is confident the Center will be in good hands. "(Fleming) is my best friend and he will be missed at the Center because he has been a tremendous asset to the county. He's had an impact on both of my children, John and Ashley, and thousands more."

Because the Center is close to home for Greene County residents, District 5, Supervisor Harold Cook emphasized the training and education opportunities have impacted several industries in the region. "The accessibility to education and the affordability has allowed many to come here and get good jobs in nursing, welding, pipe-fitting and more."
Greene County native and JC alumna, Menyone Barrow has been designated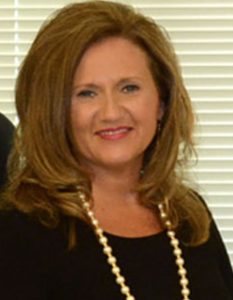 as the interim director. She began working at the Center as the former administrative assistant when the Center opened in 2012. Currently, she is the navigator and dual enrollment coordinator.
"I'm excited about my new role and that Dr. Smith considered me for the position because Mr. Fleming will be a hard act to follow," said Barrow.  "It has been an honor to be able to help students like the young lady who will be our first student to earn her associate's degree by taking all of her classes at the Greene County Center except for one-night class."
In fact, more than 400 students have passed the High School Equivalency test since 2005, and 424 students enrolled in credit and non-credit courses at the Greene County Center over the last year. Additionally, the dual enrollment program helped 110 students earn college credit while still in high school during the 2018-19 academic year. The new, interim director also shared she's glad her toddler will have the Center as an option for higher education.
"I hope Mary-Kathryn will take advantage of having a local college near home. I wish we had the Center when I was in high school because I probably would have finished my degree, sooner."
Dr. Smith said he is confident Barrow can handle her new responsibilities because she already knows the day-to-day operations at the Center, making the transition, seamless.
"We're in good hands while we search for a new director," said Smith.  "Hopefully, we will have someone in place before the expansion is ready to open."
All applicants should contact the Jones College Human Resources Director in Ellisville or the college's website, www.jcjc.edu for more information. To learn more about the classes offered at the Greene County Center, call 601-394-4421 or 601-477-4238.