ELLISVILLE – Petal native and 2010 Jones College graduate, Tyler Shows is still trying to comprehend how he could be one of about 34 educators selected nationwide to receive the Milken Family Foundations' Milken Educator Award. Plans for his unrestricted $25,000 cash award as a 2022-2023 recipient of the highest award in education known as the "Oscars of Teaching" have also not been determined. Shows explained he's still uncomfortable about being in the spotlight after receiving the big check last October at a surprise announcement at Petal Upper Elementary School.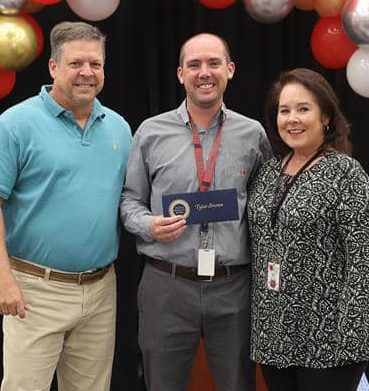 "It's weird! I have mixed feelings about it because there are about 34 educators awarded this each year nationwide, so I was like, how did I get here? I'm more of a non-traditional teacher," said Shows. "The Milken Foundation looks for people who do their job well at their schools. I'm very appreciative of the honor but it's really hard to single out your abilities when I know a lot of people here are equally eligible for this award."
Only 74 Mississippians have been selected as Milken Award winners since the Foundation began the educator award program in 1987. Nationwide, the honorees represent the top one percent of the three million educators.
Shows shared education was not his first choice as a career; education "found" him. A career in athletics seemed logical considering his love for sports when he began working at the Petal YMCA in high school. He also contemplated a career in science, much like his uncle, Eric Shows, the current Dean of the School of Science and Engineering at Jones College. However, after graduating from Petal High School in 2008, he still didn't have a clear career path. After earning a Tennis scholarship at Jones College, he met JCJC teachers Mary Boleware, Stephanie Green and Wyatt Moulds who influenced his career path. The Petal native took Physics I and II with Mary Boleware, in addition to a few other upper-level science classes before realizing he really didn't enjoy science as much as he thought.
"After taking physics with Mrs. Boleware, we had a very honest conversation about my future. I appreciated it. Nobody at JCJC was there just collecting a paycheck. They spent a lot of time with me, asking me about career options without pressuring me. Mrs. Boleware helped me realize science was not in my future," said Shows. "Jones also did a lot for me in the way of independence. I was not a very independent 18–19-year-old so I really did appreciate a lot of my instructors helping me in that area too."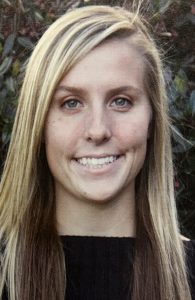 Tyler's aunt Natalie (Shows) Welch graduated from Jones in 2007 and was beginning a career as a Certified Public Accountant at Sanderson Farms. Tyler followed in Natalie's footsteps and earned a business degree with an emphasis in accounting, at the University of Mississippi in 2012. However, he quickly realized while studying for the CPA exam, this was not his life's calling. While a student at JC, Tyler continued working at the YMCA's after-school camps, and transitioned to membership services and sports coordinator after graduating from Ole Miss. After two years, he knew he needed to find another job.
The next career option was education, inspired by his mother, Georgia Shows who has been employed with the Petal School District. Over 27 years, she worked as a secretary before joining the Human Resources Office in the Central District Office and finishing her career in the athletics department. Tyler realized he enjoyed being around the "school world" while his mother worked in his youth. His "epiphany" about being an educator came from then, Petal Football Coach, Britt Rowell.
"He was very honest with me and told me to sign up for education classes at William Carey University. So, I did the Alternate Route while working at the YMCA. I finally found what I was meant to do! Additionally, I decided to earn my master's degree in gifted education."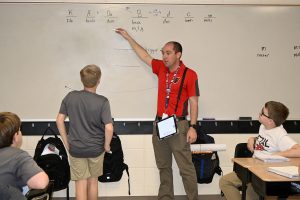 Now, the licensed teacher was hoping to find a job in Petal. When Petal Upper Elementary School was formed, Tyler explained, it was a "D" rated school with a lot of openings for new teachers and administrators. When the principal, Gloria Wyatt called for an interview it confirmed his career path. They were coming off a difficult year, and both principals were new the year he accepted his first teaching job. With a lot of new teachers, there was also a lot of support. He credits his mentor, Sarah Beth Henderson for "making his entire career" because of her guidance. The current Milken Educator also credits every teacher and both principals for successfully becoming an "A" rated school within one year.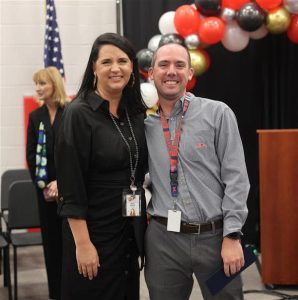 "Tyler's not trying to hoard success for himself. He wants everyone here to be successful and that can make all the difference when a person has that mindset," said Petal Upper Elementary School Principal, Emily Branch. "It's my job through the hiring process to seek out really smart and talented people but then give them the freedom to figure out what works. If we're going to empower students, like our mission statement says, then we must empower the teachers."
Currently, Tyler is the Lead 5th Grade Math teacher at Petal Upper Elementary School, Nationally Board-Certified, and he was recently invited to work for USM and its World Class Teaching Program as a support provider, helping more teachers earn their national board certification.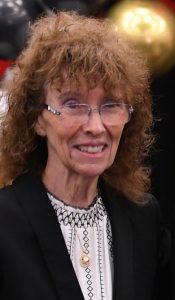 Dr. Jane Foley, Senior Vice President of the Milken Family Foundation explained Tyler is a perfect example of everything they are looking for in a Milken Educator. This top honor is reserved for teachers committed to their students, who are creative in the classroom and are leaders in their schools and community. The Milken Foundation partners with the state's department of education; the recipient is not nominated but chosen because of the impact they make in education.
"He's not just a teacher. Tyler gives back to the teaching field as a leader in the profession and beyond, which is one of the five criteria for the award. We know they are going to have an influence on their students and a strong influence on their colleagues and community," said Foley. "Every successful person can remember a teacher that changed their life, and our recipients are those individuals that students remember far into their future. We know our recipients have the potential to be educators and leaders in education for decades to come. Tyler is the teacher that his students will remember throughout their life," said Foley.
Another key indicator of success at Petal High School is the teacher selected to receive the one ticket High School Seniors give to their "Favorite Teacher Ticket" to attend the high school graduation. Tyler has attended numerous graduations with numerous tickets from students who still think of Tyler as more than a math teacher.