ELLISVILLE – At 17, Jeremy Stevens dropped out during his sophomore year at Laurel High School. He explained, he was working as a full-time manager at McDonald's to take care of his 15-year old wife, Tabitha Read Stevens and their newborn baby, Juliet. While their paths were filled with obstacles, ten-years later he proudly boasts he has earned his High School Equivalency and is a couple of classes short of earning an associate degree in welding at Jones College.
"We did it the hardest way possible to begin a family," said Stevens. "I quit my job at McDonald's before Skylar, our second child was born in 2013. I took an employability test at Hol-Mac (in Bay Springs) and they turned me down cold. I knew I had no chance because there were college students in there."
That rejection "lit a fire" in Stevens to get his education at Jones College's Center in Bay Springs.  While interested in the Millwright program, instructor Tracy Warden discussed other career options with Stevens, including the MIBEST program, which can help qualified students earn a High School Equivalency while taking welding classes.
"I was at the top of my class in welding; I loved welding. I also earned Millwright and Forklift Certificates at Jones while I finished my HSE," said Stevens. "I'm grateful Mr. Warden encouraged me to pursue more options."
While applying for a welding job at Hol-Mac, Stevens said they offered him an opportunity to become a machinist because he tested well on the math section of the employability test. He said it was an opportunity to earn more income and learn a new trade.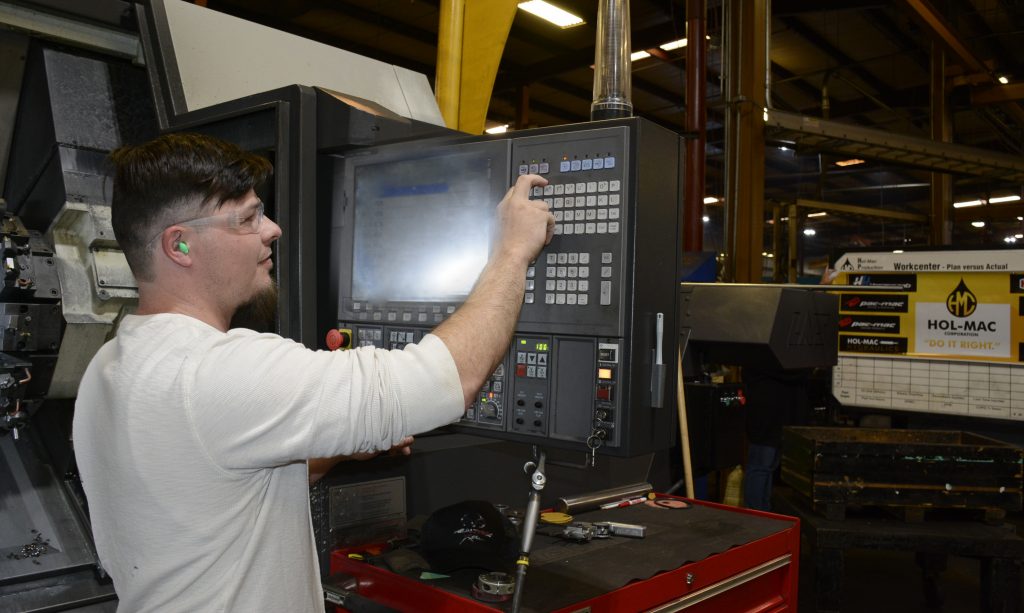 "When we have the pleasure to hire a person that has proven that life's hurdles will not keep them down, they always become an asset to our work family," said Hol-Mac Corporation's VP of Human Resources, Maury Hull, PHR. "Jeremy Stevens embodies the work ethic and determination of the model employee that Hol-Mac Corporation looks for when we are trying to fill key skill positions in one of our six manufacturing facilities in Mississippi."
Despite their backgrounds, working "dead-end" jobs, having their house and truck hit by a tornado, dealing with unreliable vehicles and other challenges, the young Stringer residents said they wanted more for their kids, which drives them to do more.  Being self-determined to earn an education and learn new trades has allowed Jeremy to offer a better and different future for his family. Now, his wife Tabitha is excited to begin working towards her career and further enhance their family's future. While exploring her options at Jones College, she was surprised she scored a 26 on the ACT with only an eighth-grade education. With that confidence-boosting score, Tabitha enrolled in spring classes with aspirations of becoming a marriage and family counselor.
"I want to help young couples, like us who didn't know much," said Tabitha, who is grateful for the family who helped them raise their three kids. For seven years, Tabitha worked toward earning her HSE degree while working as a personal care attendant for Ability Works.
"I wanted to show the kids I could do this. We (she and her husband Jeremy) made a deal that we would get our education so our kids couldn't use it for an excuse, not to go to school. Getting a full-tuition scholarship takes a lot of the financial stress off!"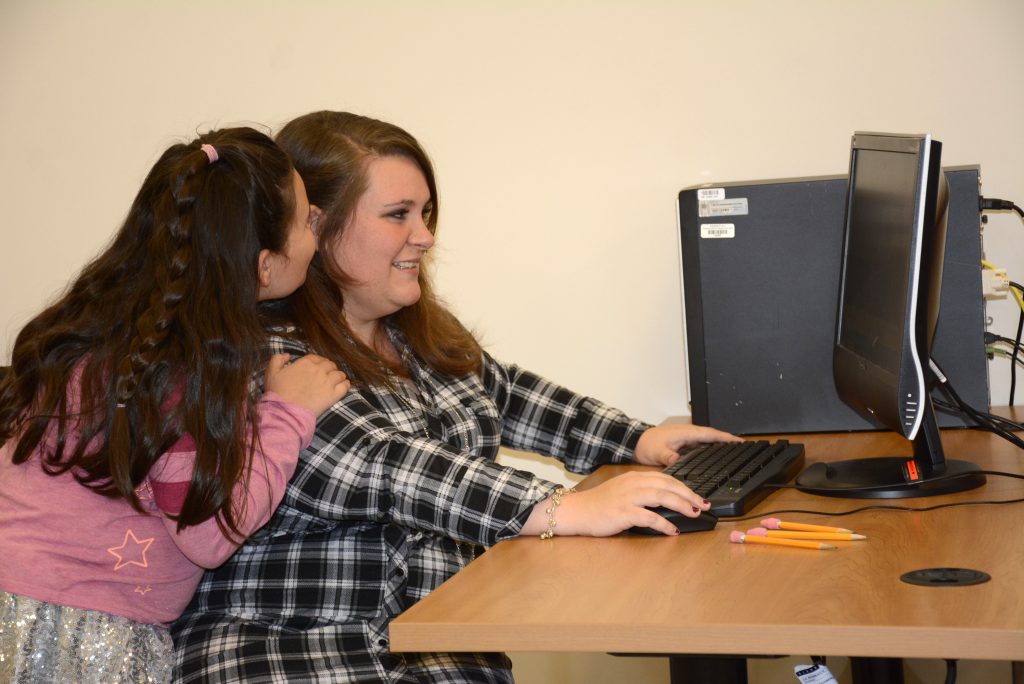 Earning an education was probably the most difficult thing Jeremy said he has ever done, but it has opened so many more doors than he imagined. He also earned a full-tuition scholarship to Jones as the highest overall HSE scorer in Jasper County in 2016.
"I'm not done by a long shot! After Tabitha gets done with school, depending on how things go at Hol-Mac, eventually, I want to get a degree in engineering and be an engineer at Hol-Mac," said Jeremy.
Inspired by his journey, Jeremy said his younger brother is earning his HSE and is working at Hol-Mac. He's hoping his wife will enjoy the same amount of success he is currently enjoying at Hol-Mac and offers advice for anyone thinking about getting their education.
"No matter what the situation is, there is always an opportunity to better yourself and all it takes is starting the HSE. It opens so many doors, you won't believe it! Take it one class at a time, one hour at a time if you have to, but keep going," said Jeremy Stevens.
For more information about classes at Jones College's Jasper County Center call 601-477-5473 or check the webpage at http://www.jcjc.edu/workforcecollege/jasper_county.php. For more information about enrolling at any of Jones College's Centers or the main campus in Ellisville click on the link: https://www.jcjc.edu/new2jones.php