ELLISVILLE – Three Jones College Radiologic Technology graduates received honors and scholarships at their completion ceremony recently. Lauren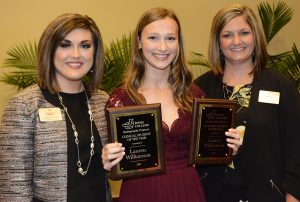 Williamson of Purvis earned both the 2021 Clinical Student of the Year and the Academic Student of the Year honors.
Earning the Mississippi Society of Radiologic Technologists Scholarship was Lauryn Jemison.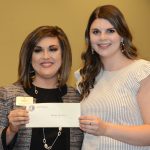 The Lucedale resident earned a $400 scholarship to continue her education. The Mississippi Radiological Society Scholarship was awarded to Ashley Sumrall of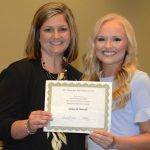 Laurel. She was also named their Student of the Year.
The 12 Jones College Radiologic Technology graduates recognized South Central Regional Medical Center's Ashley Bradford, R.T.(R) as the Clinical Instructor of the Year. Carrie Scarbrough, R.T.(R) was also honored as the Technologist of the Year at the ceremony.