ELLISVILLE – A grant from the Asbury Foundation enabled Jones College's radiography department to purchase the newest digital equipment available for the student lab at JC. The newly installed laboratory equipment includes a Del Medical FMT18M floor-mounted tube stand, Del Medical OTC18M ceiling-mounted tube support and a Samsung GM85 Lite mobile digital radiographic unit. These additions provide students the opportunity to learn with high-quality equipment found in most area health facilities.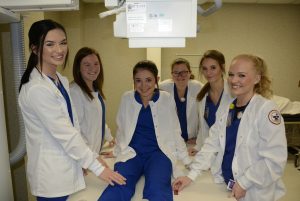 "Most health care facilities now utilize digital technology," said Jones College's Radiologic Technology Director, Mandy Pearson M.S. R. T. (R). "Without this donation from Asbury, we would not have the advanced technology to train our students on campus. This new equipment allows Jones students to be well-prepared to enter the clinical environment."
Sophomore Jones College student, Sara Sadler from Columbus said she is excited to be a part of the change in the radiologic technology department at Jones. Sadler said she also benefitted from using the older equip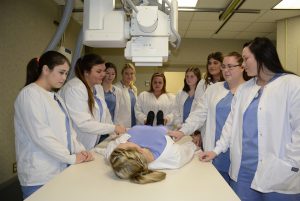 ment because some clinical sites don't have the newest technology.
"Since technology is advancing and more clinical sites are becoming solely digital-based, it is great Jones has received new, top-of-the-line equipment which helps broaden my knowledge," said Sadler.  "I strongly feel Jones is doing a great job at preparing me for my future in the workplace to be a radiologic technologist."
Sadler points out having new equipment is a big plus. However, Jones' radiologic technology program also has a high success rate and pass-rate for students taking the national registry upon completion of the program. Now, with the new digital equipment in the Jones lab, Pearson said Jones College students should have an advantage in th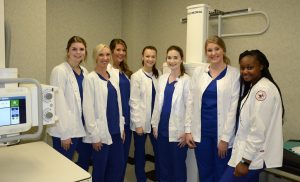 e workplace.
For more information about the Jones College Radiologic Technology program, email Mandy Pearson at mandy.pearson@jcjc.edu or call the department at 601-477-2416.