ELLISVILLE – After displaying her artwork in the Jones College Eula Bass Lewis Art Gallery for the last month, Hattiesburg artist, Bethanie Wilson shared her insights on the creation of her large abstract oil paintings with aspiring artists at Jones College. During her "Art Talk," Wilson explained she liked using large canvases because colors are enhanced, and the size of the work can almost overwhelm or envelope the viewer.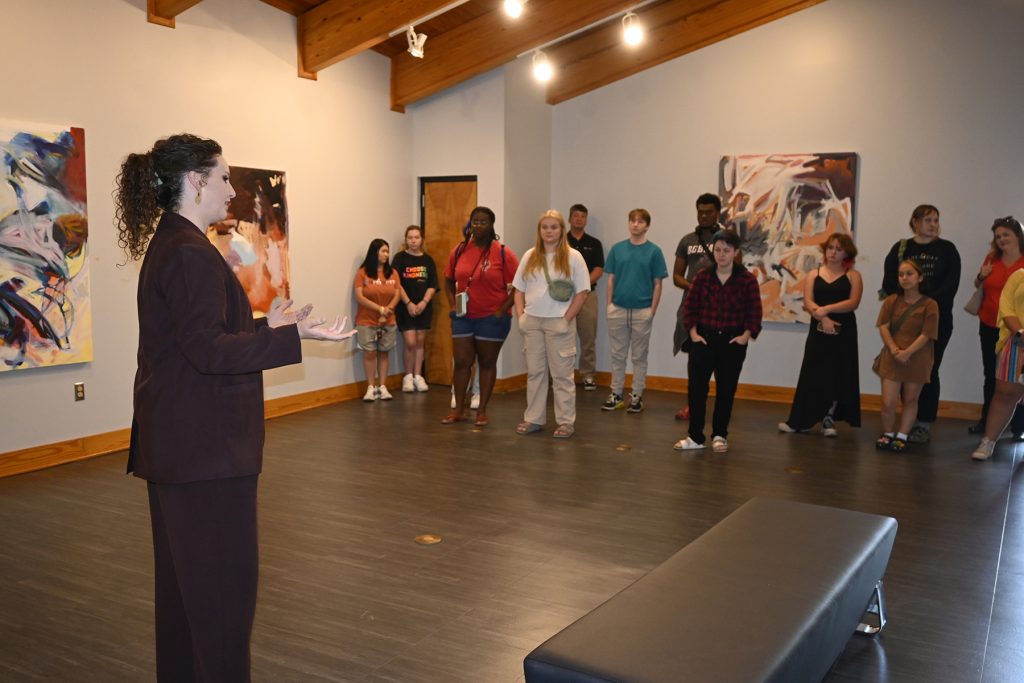 "I want my artwork to be intense which is one of the reasons why I intentionally concentrated the heavy and powerful section of my painting 'Elohim' at eye level; that's where you're going to focus. To get a different perspective while creating this piece, I incorporated my whole body into creating it because I moved it off the wall and painted on the floor. It not only changed my perspective, but it also gave me more control, being able to extend my arms more on a larger scale," said Wilson.
Jones College freshman art major, Halla Lower from Laurel said she was very excited to hear from an artist with a similar style to hers and who is also an art teacher at William Carey University.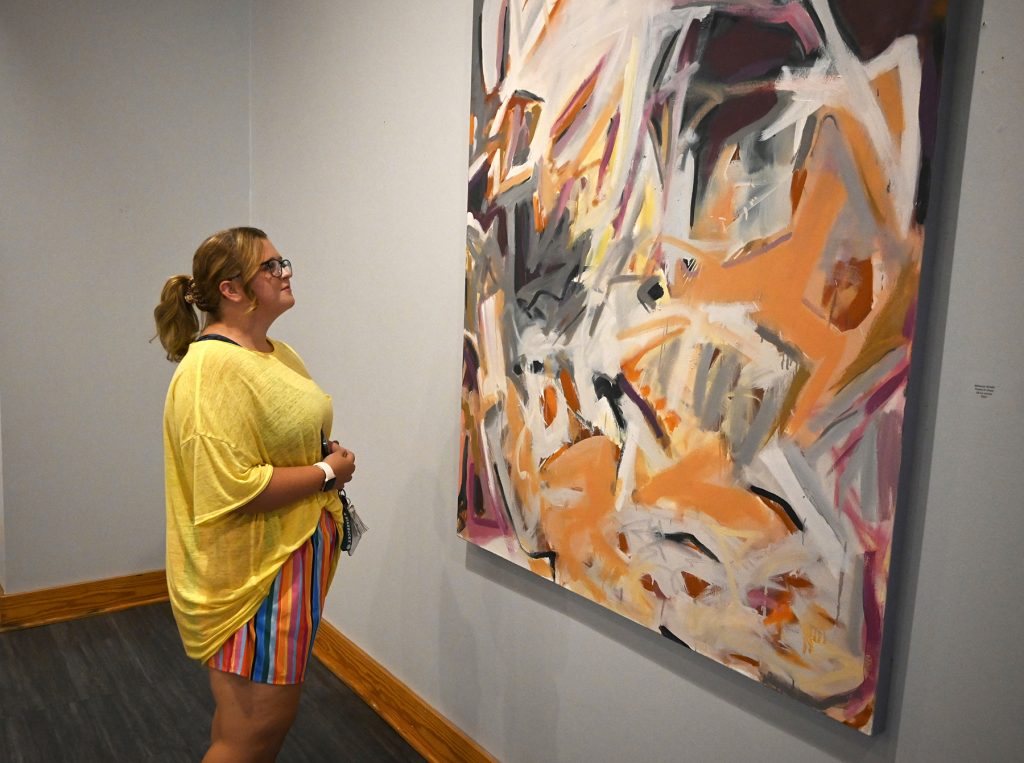 "I've been trying to dive into abstract and this was really a good experience to hear from Ms. Wilson. Being able to look at her art and how it changed my mood, is really life changing," shared Lower. "I gravitated to this one, 'Poetry in Chaos' because I really liked the color scheme she stuck with, and it still works all together."
Lower said she's interested in digital art like Wilson, who explained how being a graphic artist influenced her oil painting and helped her work on a larger scale.
For more information about upcoming JC art shows or to arrange a visit to the gallery call 601-477-8401. The Eula Bass Lewis Art Gallery is open Monday, Tuesday, Thursday, and Friday from 8 a.m. until 3 p.m., and by appointment only on Wednesdays. The gallery is closed during the holidays. If you want to know more about the Jones College Art Department, https://www.jcjc.edu/programs/finearts/ or the JC Art Department's social media: Facebook page, https://www.facebook.com/JCJCFineArts/ and on Instagram @artatjonescollege.