ELLISVILLE – Jones College's automotive technology students are working with the Armed Forces Museum at Camp Shelby in its first-ever partnership with a community/junior college.  Students are conducting inspections and repairing historic vehicles like the Hotchkiss/Willy's Jeep used in WWII and in the Korean War.
"We are honored for the opportunity to have our talented faculty and students assist with a project that has a direct benefit to our country," said Jones College President, Dr. Jesse Smith.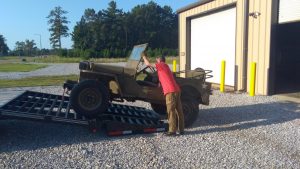 Upon arrival of the first vehicle, Jones College instructor, Barry Bradshaw and his students did a basic check of the various systems and took note of any issues. Looking over the jeep, students were surprised to see some of the original parts.
"I think this partnership will give our students a greater appreciation for newer technology, as well as for what some of their family members might have driven or worked on if they served during WWII, the Korean or Vietnam Wars, or any other conflicts.  Some of our students are interested in off-road vehicles and this will allow them to work on that type of vehicle," said Bradshaw.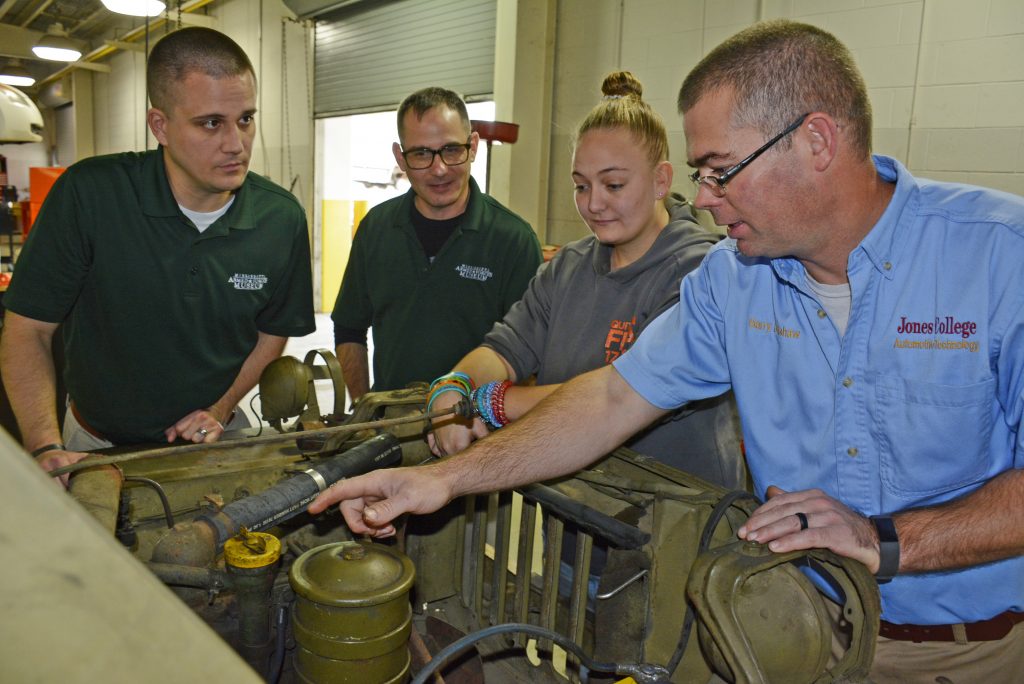 For more information about the Jones College's Automotive program contact Barry Bradshaw by email at barry.bradshaw@jcjc.edu or by phone at 601-477-4246.