ELLISVILLE –The annual Jones College Christmas Celebration featuring the Concert Choir will offer the audience the opportunity to enjoy the Christmas season musically and through giving this year.  Concert Choir Director, Dr. Joel Dunlap is asking the audience to bring one, new, unwrapped toy to benefit the Salvation Army's Angel Tree Toy Drive as admission to either of the two concerts on Thursday, December 5, or Friday, December 6, at 6 p.m. at the First Baptist Church in Laurel.
"We're happy to help the Salvation Army in their efforts to make Christmas a special time for the kids in the Pine Belt," said Dunlap.
This year's theme, "I'll be Home for Christmas" will be highlighting the popular Christmas songs from World War II such as, "I'll Be Home for Christmas," "Have Yourself a Merry Little Christmas," and "Sleigh Ride." The concert will also feature well-known Christmas classics such as, "O Holy Night," "Joy to the World" and Johann Sebastian Bach's "Jesu, Joy of Man's Desiring."  The concert will conclude with the choir's signature finale, "Angels We Have Heard on High."
"This year's Christmas Concert Celebration will be spectacular! We have such a tremendous group of students in our choir and I am looking forward to sharing the unique theme, 'I'll Be Home for Christmas' with our audience. We also have a superb orchestra and as always, I am delighted that the Laurel Ballet Academy will be joining us. This has been a highly-anticipated event each year and we're especially proud to be able to assist the Salvation Army this year," said Dunlap.
Additionally, the concert choir will feature two soloists, Alexandra Arnold and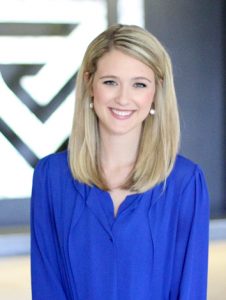 Reagan Arnold. Laurel's Alexandra Arnold was the Southaven Junior and Senior High School choir director from 2013 until 2016, before moving to Glade Elementary school to teach music and theater for the last three years. Reagan Arnold is a 2017 Jones graduate from Collins and is currently in his last semester at the University of Mississippi. Additionally, he is on scholarship with the St. Andrews United Methodist Chancel Choir under the direction of Dr. Bradley Robinson. At Ole Miss, he is a member of the University Choir and Concert Singers and plans to pursue a graduate degree in vocal performance after completing his B.M.E.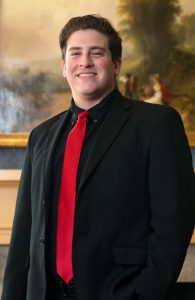 Arnold said he is thrilled to rejoin the group at Jones where he had so many "mountaintop musical moments." One of his favorites while a member of the JC Concert Choir is singing John Rutter's, "Gloria."
"Coming back as a guest soloist is a dream fulfilled for me as a vocal performer," said Arnold, who was also a member of JC Voices and theater productions at Jones.
For more information about Jones College's Concert Choir contact Dr. Joel Dunlap via email at joel.dunlap@jcjc.edu or the JC Fine Arts Department at 601-477-4203.
Jones College Concert Choir Members 2019
Sarah Acosta, Hattiesburg
Olivia Adkins, Laurel
Zailen  Allen, Liberty
Keara Altman, Quitman
Carolyn Barlow, Laurel
Sharityn Beasley, Mississippi
Erin Biglane, Ellisville
Layne  Boykin , Waynesboro
Mckay Lee Bray, Leakesville
Vincent Brown, Moselle
Sarah Brownlee, Laurel
Desi Brunty, Laurel
Hannah Byrd, Laurel
Zikeya Byrd, Saraland, AL
Patrick Callen, Laurel
Coriana Carmichael, Laurel
Ka'Lisha Carter, Waynesboro
Krimel Chandler, Liberty
Jada Clark, Waynesboro
Ebony Cole, Laurel
Chicago Collins, Brookhaven
Erica Cooley, Waynesboro
Jalen Cooley, Quitman
Caidyn Crowder, Ellisville
Alexander Dailey, Buckatunna
Faith De Castro, Tamuning, Guam
Lydia Dees, Ellisville
Brittani Dozier, Laurel
Seth Estes, Ellisville
Ty Evans, Laurel
Lexie Floyd, Quitman
Christen Ford, Ellisville
Kaneisha Fortenberry, Laurel
Haley Gable, Laurel
Alyssa Garick, Laurel
Shedrick George, Laurel
Allison Gibson, Lucedale
Cortland Goff, Ellisville
Peyton Griffin, Ellisville
Rasheed Griffin, Jackson
Haley Guy, Laurel
Kayla Hannah, Byram
Hunter Heath, Ellisville
Hannah Henderson, Millry, AL
Rondaisha Henry, Bay Springs
Khalil Herron, Laurel
Mackenzie Hoffman, Laurel
Madison Hoffman, Laurel
Haley Holifield, Laurel
Chandon Johns, Ellisville
Dariyel Johnson, Leakesville
Tiannia Johnson, Louisville
Rayshawn Johnson, Laurel
Jourdon Joshua, Laurel
Lacoby Keys, Moselle
Peyton King, Petal
Kyra Lampley, Petal
Jada Lee, Sumrall
Shara Lee- McSwain, Sumrall
Janna Lewis, Enterprise
Madeline Lott, Columbia
Kelsey Malone, Richton
Kaylee Manning, Laurel
Hunter Mason, Laurel
Clairrease McClendon, Ellisville
Bryce McDonald, Richton
Kamryn McGee, Hattiesburg
Anna-Claire McKellar, Vicksburg
Sarah McMillan, Millry, AL
Luke McMurphy, Leakesville
Hallie Meadows, Piave
Makaila Mims, Laurel
Eden Murphy, Petal
Chelsea Musgrove, Soso
D'vonte Myers , Louin
Stuyuncey Nobles, Laurel
Caleb Pearce, Ellisville
Jalin Phillips, Waynesboro
Olivia Pippin, Laurel
Zyion Pittman, Soso
Mackenzie Rolison, Long Beach
Avyana Russell, Hattiesburg
Larsen Sanford, Seminary
Connor Shivers, Lena
Titan Singer, Long Beach
Josarah Slover, Laurel
Savanah Smith, Raleigh
Tellas Smith, Laurel
James Smith, Hattiesburg
Alex Snowdy, Madison
Jenna Sumrall, Laurel
Janna Swanner, Taylorsville
Rebecca Taylor, Magee
Shaylee Thames, Petal
Jesse Thomas, Smithdale
Michael Thompson, Laurel
Reagan Todd, Laurel
Karsyn Ulmer, Laurel
Bonner Welch, Moselle
Jasmine Wells, Mendenhall
Morgan Westmoreland, Laurel
Charles Zickus, Ellisville