ELLISVILLE – When Jones College's Fine Arts Department invited the Mississippi State University Wind Ensemble to perform recently, band members were also proud to welcome JC alumnus, Jorge Castillo. The Ellisville native and former Maroon Typhoon Drum Major is now a proud member of the MSU Famous Maroon Band and The Wind Ensemble. Performing for Jones College students, faculty and guests was special to Castillo because he was playing at "home."
"It is so humbling to be in the MSU Wind Ensemble," said Castillo. "I'm blessed with great instructors who are preparing me to work in music education. It has been great making the transition to Starkville."
The May 2019 graduate is continuing his music education studies at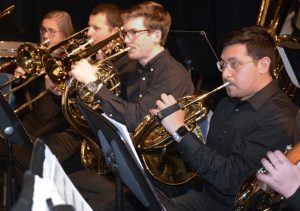 Mississippi State University. However, returning to JC as a member of the 75-member premiere instrumental student ensemble at Mississippi State University reminded Castillo, who also graduated from South Jones High School, where his love for music thrived.
"Walking down the hallway at Jones as we arrived in the M.P. Bush Fine Arts Auditorium today was nostalgic. Lots of memories came flooding back! I miss Jones and everything I experienced here. I'm also ready for the next step as Mississippi State's instructors are helping me hone my skills for my career."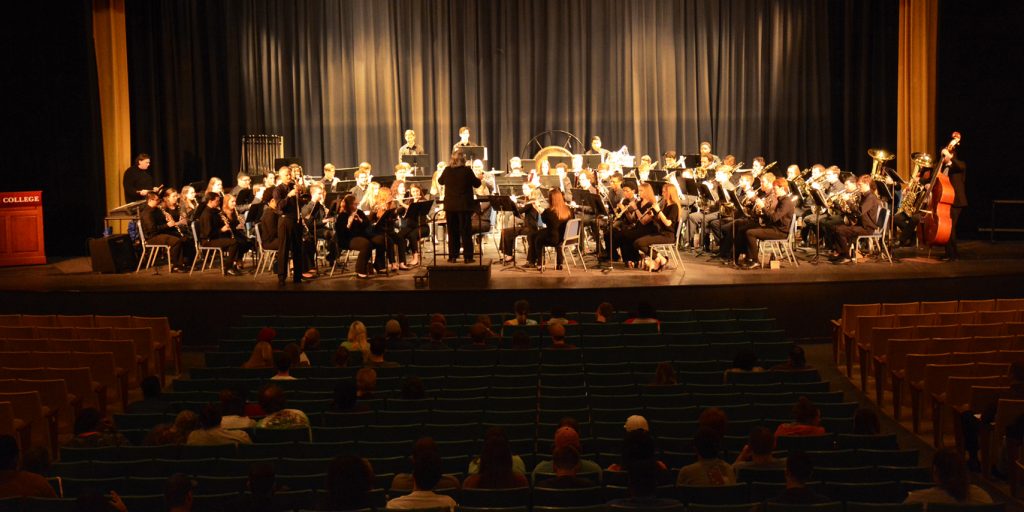 The Wind Ensemble, under the direction of Elva Kay Lance, the Director of Bands at Mississippi State, stopped at Jones for a performance before a concert at the annual American Bandmasters Association Convention on the Coast. Membership in the MSU Wind Ensemble is extended to the most advanced musicians by competitive audition, regardless of university major. This select group represents the musical student leadership of the band program and performs in both the Fall and Spring semesters. Members aspire to elevate individual and collective musicianship and strengthen performance skills.