ELLISVILLE – For the first time in Phi Theta Kappa's history, the International Honor Society for two-year colleges held their annual conference, "PTK Catalyst 2020," virtually. Four Jones College representatives participated in the historical event and were inspired to continue helping their peers during the "Learn at Home" phase of education. PTK co-advisor, Brittany (Weatherford) Barron and student officers, Araceli Figueroa-President of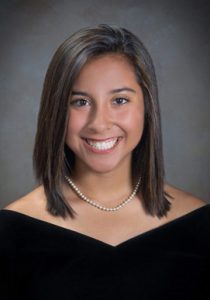 Laurel, James Denning-College Project Director of Petal, Shelby Welborn-Art and Media Director of Laurel and Alyssa Webb-Vice President of Service of D'Iberville virtually attended the conference in late April.
"Although PTK Catalyst this year was not as expected, I definitely did not feel one bit uninspired; the guest speakers from the PTK Virtual Catalyst Convention were phenomenal and galvanizing!! Making history with PTK this year was one of the most exciting things during my quarantine season!! Proud to be a Phi Theta Kappan!" said Figeroa.
Computer science major, James Denning was especially inspired by the speaker, Erica Dhawan who spoke on the importance of connectional intelligence. Highlighting key ideas like discovering our role in our community and helping our communities led Denning to combine his talents to help his peers.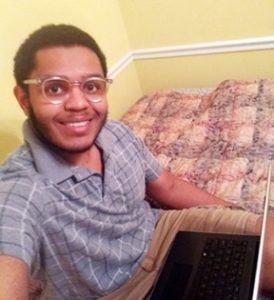 "Her words lit a fire in me and made me want to do what I could to help out people in any way I could. I created group chats for JC students to use to get help with homework or to help with certain concepts that were bothering them," said Denning.
Despite the fact not many took advantage of the opportunity, Denning said it forced him to look introspectively.
"I had to confront the fact that I have not been the best with socialization throughout my life. I don't really have a way with words. This experience has made me want to do all I can to invest in myself and my people skills to help me and others feel more comfortable allowing me to invest in them and to help them as I can."
Also inspired by the virtual conference was first-year PTK co-advisor, Brittany (Weatherford) Barron. The radiologic technology instructor said, "I am an advocate for networking, technology, and self-reflection in the classroom. After attending the event, I was inspired to increase the utilization of these methodologies through connectional intelligence exercises introduced by one of the international speakers. Most of all, I am elated that the officers were able to attend this virtual event and benefit from the experience."
At the International Conference, the Rho Sigma chapter of Phi Theta Kappa at Jones College ended the year with several chapter and individual honors. The Jones College chapter achieved a 5-star status, like in previous years and the chapter also attained the "REACH" chapter status for our membership acceptance rate again.
At the Regional Spring PTK Conference, Jones College's Honors in Action Project titled, "Rho Sigma Breaks the Stigma – The Plea for CTE," won second place in our theme category. In addition, PTK co-advisor, Eric Shows said he is especially proud that members reported more than 2000 hours of community service for this academic year.
Individually, Layne Boykin of Waynesboro was selected to Phi Theta Kappa Honor Society's All-Mississippi Academic First Team and Jordan Butler of Ellisville was chosen for the All-Mississippi Academic Second Team. Career and Technical students in the Radiologic Technology program, Kelly Odom of Hattiesburg and Haley Bounds of Moselle were both nominated for the All-Mississippi Academic Second Team as Workforce Pathway honorees.
The four JC students competed with more than 1,800 nominations from each of the 15-community colleges. As part of the Phi Theta Kappa International Honor Society's annual academic and workforce competition, each student submitted an essay, answered discussion questions, and described their leadership roles and activities while in college.
The highest-scoring nominees from each of the 15 two-year colleges earned First Team All-Mississippi honors and $500 scholarships provided by the Mississippi Association of Community and Junior Colleges. All team members received special medallions, certificates, and printed resolutions from the Mississippi Legislature.
Photo of PTK Group, by JC student photographer for the Radionian newspaper, Allie Sanders