ELLISVILLE – Jones College has invited graduates from last year to join this year's graduating class of 2021 to partake in commencement exercises on Saturday, May 22, at 8 p.m. on the north lawn of Jones Hall. About 715 students are expected to participate in the ceremony and will receive either, an Associate in Arts degree, Associate in Applied Science degree, a Technical Certificate or a Career Certificate.
This year's Commencement Address will be from retired Major General, Byron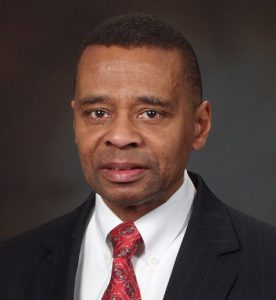 Bagby who is the managing partner of BMB Solutions, LLC, which is an independent consulting firm. The agency provides services in executive leadership development and coaching, and strategy development.
Bagby served in the U.S. Army as Commandant of Joint Forces Staff College; Chief Operating Officer of the Office of Military Cooperation in Cairo, Egypt, managing security cooperation programs valued at $1.3 billion annually; and as the Chief Operating Officer of the U.S. Army, in Europe, directing all the activities of more than 1,000 people in 30 locations, in nine countries. His duties included being at the Pentagon on the Joint Staff and Department of the Army Staff.
Bagby is a certified True Growth Leadership facilitator and a certified Authentic Leadership Development Coach through the Chambers Bay Institute and has coached more than 400 leaders to live a life of significance. He currently serves on the Advisory Board for Ryan Consulting Group (as Chair); on the Board of Directors of Management Support Technology, Inc.; and the Boards of Trustees of William Woods College and Columbia Southern University. From 2012-17, he served on the Board of Trustees of Westminster College (MO).
General Bagby has earned many decorations and honors, including two Army Distinguished Service Medals; the Ranger Tab; the Master Parachutist Badge; the Westminster College Lifetime Alumni Achievement Award; and has been inducted into the Fulton Public Schools Hall of Fame. He is a life member of The Veterans of Foreign Wars and Alpha Phi Alpha Fraternity, Inc.
He earned his B.A. in Economics from Westminster College and his M.Ed. in Adult Education from UNC-Chapel Hill. Bagby and his wife, Monique Hale Bagby have two adult children and live in Alexandria, VA.
To comply with health and safety guidelines, each Jones College graduate will be allocated four tickets for their guests to attend the graduation ceremony in person. The graduation ceremony will also be live-streamed on the Jones College web page, http://www.jcjc.edu/   Additionally, parking will be limited with assigned spaces reserved for each graduate. For more information about graduation at Jones College check the website: https://www.jcjc.edu/graduation/index.php#CommencementSection and for questions specifically regarding the 2021 graduation ceremony, please contact Kacie Birdsong at 601-477-4137.
Graduates & Degree Information
Spring 2021 – 676 Students Applied for Graduation
Fall 2020 – 345 Degrees Awarded
Summer 2020 – 252 Degrees Awarded
Spring 2020 – 910 Degrees Awarded amongst the 751 students who applied for graduation.
Fall 2019 – 362 Degrees Awarded
Summer 2019 – 179 Degrees Awarded