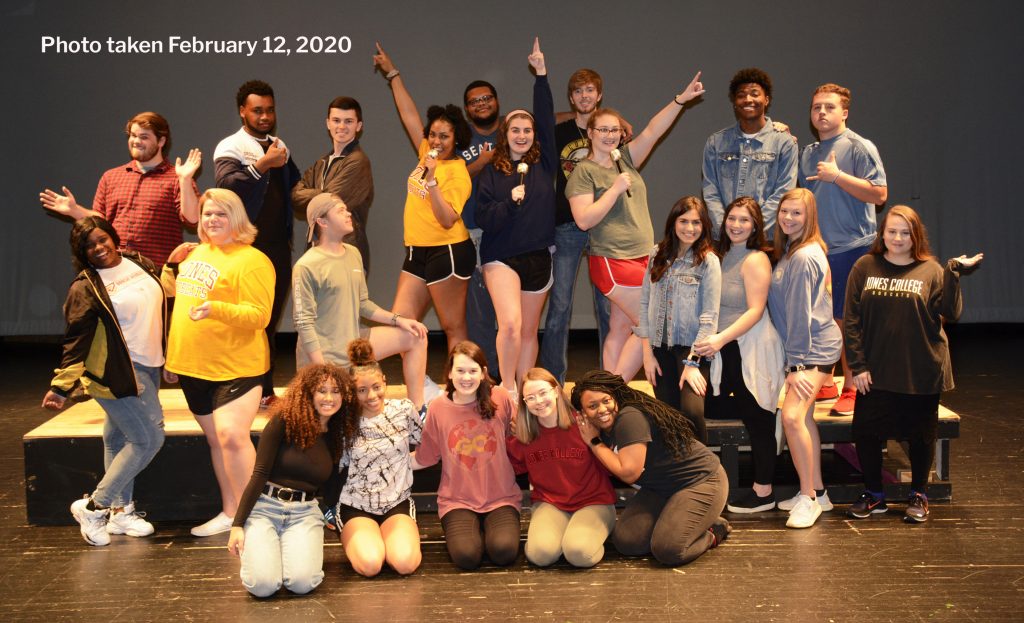 ELLISVILLE – When Jones College's Theater department had to cancel their spring musical theater production, "Mamma Mia!" because of the Coronavirus, Fine Arts Director and former Broadway performer, Bruce Smith invited a few of his friends from Broadway to pay a "virtual" visit to share their various experiences with Jones students.
"This started as an opportunity to give our students something uplifting in this challenging time, but I think we all agree, 'Learn from Home' gives us unique opportunities to bring world-class performers right to our students. They can get insight from anyone in the world that can be beneficial to our students," said Smith.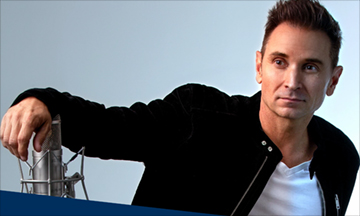 His friends included Travis Cloer, who starred for ten years in the lead role as Frankie Valli in the Broadway hit, "Jersey Boys" in New York and when it opened in Las Vegas; Regina LeVert who is starring in "Rock of Ages" in Los Angeles and was in the original cast of "Fame" and other hits; Gaelen Gilliland, the 2019 Best Actress in a Broadway musical for her work in "Next to Normal," and whose credits include "9 to5" and Wicked," along with one of her current "Mean Girl" castmates, Fernell Hogan, a 16-year-old rising star who made his Broadway debut in, "The Prom."
"Guests have often visited the theater department at Jones College," said JC Theater instructor and Fine Arts Division Chair, Dr. Jennifer Bruton. "However, this virtual class with current Broadway performers was a special treat. This is a great way to keep students engaged and technology allows us to do this in a new way. Drawing on people who are actively pursuing their careers offers a unique perspective for our students."
The Jones College students jumped in with questions wondering if having a college degree and an agent were important assets on Broadway. Surprising the students, each cast member did not have an agent as they emerged on the scene, but all agreed education is vital, and an agent eventually becomes a necessity.
"It is very important to get an education," said Regina LeVert. "It's where I learned to be a performer and where I learned to get the courage to explore in a safe place. You find out more about who you are in college."
While on the set of, "Jersey Boys," Cloer said he had weekly voice lessons with his voice coach. Gilliland explained the intense training in college helped to build her confidence. With a performing arts high school degree, Hogan said he continues to learn by auditioning.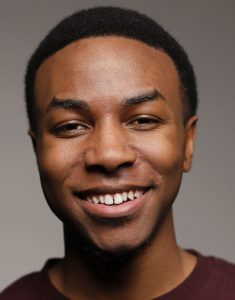 "I went to a performing arts high school in Houston," Hogan shared. "I knew dance was my weakness so I would go to auditions to get experience. That is how I made my debut on Broadway. I was bored my second semester in college as a business major in New York. I could not afford dance classes, but auditions are free. I thought of it as a dance class and had fun."
Everyone agreed Hogan's story is rare. Cloer reminded the Jones theater class, "This business is tough, and it takes a tough person to succeed in it and to live in it. My best advice is to know who you are, don't take things personally and work on your craft as much as you can."
Freshman Josarah Slover of Laurel said she thought the virtual class was so interesting for several reasons.
"Today's class definitely made me consider pursuing Broadway. How Fernell got into Broadway was my absolute favorite. What stood out to me the most was when Regina told us that we are enough, and we will always be enough regardless of the circumstances."
That advice also encouraged broadcast communications major, Kyra Lampley of Petal. Realizing both industries are difficult to succeed in, Lampley was inspired to pursue her dream with more determination after hearing from the Broadway stars.
"Personally, I have always struggled with believing in myself and my potential. They reassured me that everyone struggles with that at some point and it takes time and experience to get better. I can apply the tips they gave me today toward my career because even in broadcast news, there is always something to work on!" said Lampley.
Many members of the cast of "Mamma Mia!" are not majoring in theater or the performing arts. Bruton said important life skills can still be learned by participating in a play, as the Broadway stars confirmed.
"Not everyone who takes Biology goes into a science-related field, but in every subject, there are valuable skills that our students learn; everything from how to be a good colleague and work together toward a common goal to how to manage time, deadlines, and balance school, work, and family. Watching and listening to professionals who are in the midst of successful careers encourages our students to work hard and to set goals. That is a message that all of us need to be reminded of periodically," said Bruton.
Jones students also learned casting directors may not always choose the most talented person auditioning and many Broadway plays offer eight performances a week. Hogan told students he wished he knew how rigorous the schedule was and how much preparation is needed, daily. Gilliland explained one show hired a physical therapist to help performers maintain strength and avoid injuries.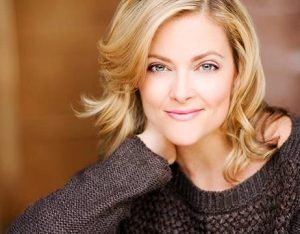 "You have to be stronger than your show; train outside of the show to have the strength and stamina to perform a 2 ½ hour show, sometimes twice a day for eight shows a week," said Gilliland.
"Audition etiquette" was another concept LeVert emphasized. Initially, she admitted her audition etiquette needed improvement because first impressions are important.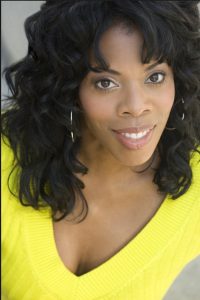 "How you walk in the room speaks volumes before you even say a word. They have an idea of who you are and if they want you. Choose a song that your accompanist can play; make sure it is not in a complicated key signature with lots of flats or sharps and it is a readable copy. Also, be kind and friendly to that accompanist because you will probably see them at future auditions and you want them on your team," said LeVert.
Additionally, Cloer said the hardest part about being a performer may be the business part. As LeVert mentioned, making connections, and keeping in touch with casting directors and other performers is vital to succeeding. Smith and Bruton said offering the virtual class with Broadway performers was the perfect example of how important business and personal friendships are long into the future.
"I appreciate my friends sharing their life lessons with our students. My hope is that our students will realize that their goals are truly attainable by seeing and getting first-hand experiences from mentors like the ones they met today," Smith said.