ELLISVILLE – Jones College's Assistant Director of Bands and flute instructor, Dr. Lindsey Keay is wrapping up a summer filled with "flutetastic" opportunities. On August 11, she'll be headed to Chicago to perform a solo and as part of a flute quartet at the National Flute Associations' annual convention. She was selected by her former University of Texas-Austin Professor, Karl Kraber who is being recognized for a Lifetime Achievement Award.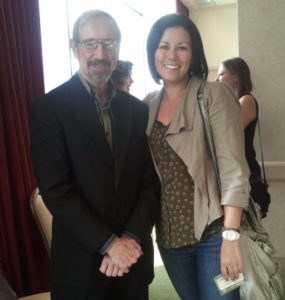 "He retired when I was a sophomore in college in Austin and he worked with me for only two years," said Keay. "I'm flattered, Professor Kraber remembered me and asked me to play one of his favorite pieces, Ballade by composer Frank Martin. We worked on it for my sophomore year jury, which is like a final exam."
Originally, the National Flute Association's convention concert was supposed to take place in 2020. However, the Covid-19 pandemic forced the NFA to cancel its conventions for two years. Now, after "a lot" has happened, Keay is excited to finally be able to perform for her professor as he's being honored for a lifetime of success.
"Ballade is part of the standard repertoire so as a sophomore, I remember being really excited about playing this piece my professor chose for me to work on. It's not your typical happy flute music I had played so much of before. It's more of a 20th century piece-kind of creepy sounding and really different, with some incredibly fast runs," said Keay. "I remember being excited and scared because I really wanted to impress Professor Kraber."
This was the last piece Professor Kraber heard from his then student play. However, he specifically wanted Dr. Keay to not only play the Ballade solo, but to also perform a Mozart piece Kraber arranged, as part of a flute quartet. Only 10 of Kraber's former flute students were selected by him to perform as part of the evening concert to honor Kraber's lifetime of work.
"I want to perform and do well to honor him. In fact, I'll be performing for both of my former professors, Marianne Gedigian and Kraber, so it's a little intimidating. Additionally, other high level flute players and professors at major universities will be in attendance. I'm also sharing the stage with other flutists I consider to be 'super stars,'" said Keay. "I'm also very appreciative of my colleagues, Dr. Burge and Dr. Frans for supporting me in this endeavor while they finish band camp at Jones without me. We all value these opportunities which are important for us in perfecting our performance skills."
Earlier this summer, Keay spent some time helping her former college friend, Dr. Julee Kim who teaches at the University of Texas A&M-Commerce and isthe founder and coordinator of the Summer Flute Symposium. Besides assisting with the flute choir, Keay taught Yoga and breathing exercises. Her "flutetastic" summer has also been a time of reflecting as she begins her ninth year of teaching at Jones College. A few of the students she has taught, like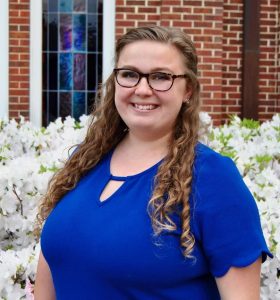 Jones College 2017 graduate, Scarlett Sandifer is beginning her teaching career at South Jones High School.
"I'm grateful for my teachers and as I reflect on my experience and who I was as a student, and who I am now as a teacher because of them. I'm not sure I appreciated them like I do now." Keay explained, "I attribute my success as an orchestral player to Professor Gedigian. She presented a whole new world of opportunity and what she taught me has been very applicable to what I'm doing in my professional career."
Dr. Keay is a member of the Meridian and Gulf Coast Symphonies, and she is a regular substitute piccolo and flute player for the North Mississippi and Baton Rouge Symphonies and the Mobile, Alabama Symphony Orchestra. Additionally, Keay manages to teach private lessons, in addition to her band and teaching responsibilities at Jones College.