ELLISVILLE- Jones College Executive Vice President, Chief Enrollment Management, Information Technology and Marketing Officer, Dr. Finee' Ruffin was selected to receive the Advocacy Award Fellow after completing the Mississippi Community College Policy Fellowship Program. She was part of a 27-member team of existing community college executives (trustees, presidents, vice presidents, deans, directors), aspiring leaders (those seeking to fill open presidencies in coming years), and young campus practitioners who have been identified as the next generation of leaders.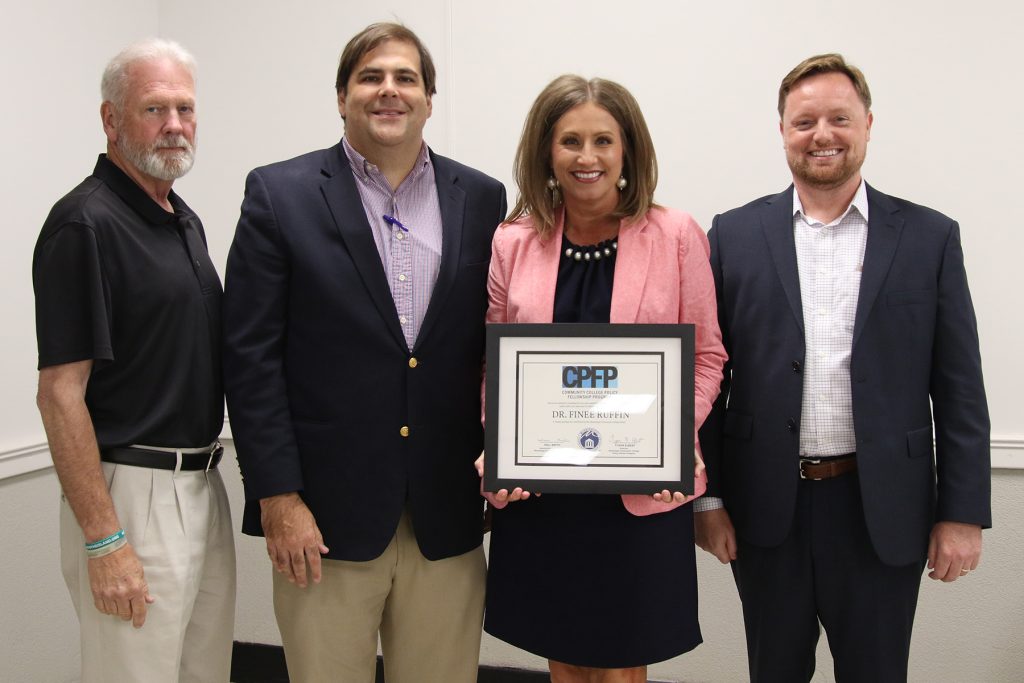 "This cohort was full of some of Mississippi's best and brightest and I am honored to be selected as this year's Advocacy Award Fellow. I am thankful for the opportunity and experiences this program provided to me personally," said Ruffin.
The Mississippi Community College Policy Fellowship Advocacy Award recognizes the Fellow who has demonstrated exemplary efforts and results in advocating for legislative or regulatory policies in preparation for and during the program's Washington Legislative Summit, explained Tyson Elbert, Founder & Executive Director, Advocacy Build, LLC.
"Dr. Ruffin received the Award for her expertise and on-the-ground perspective of the issues facing students, institutions, and communities. Her work was crucial to improving the educational opportunities and general well-being of all students. The ability to conduct research, collect data, and develop stories, anecdotes, and metaphors is critical to effective advocacy efforts," said Elbert.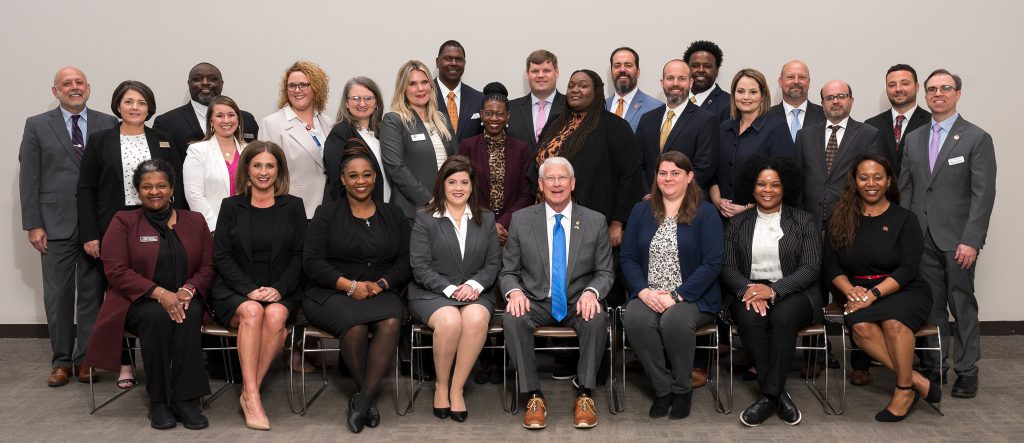 The 2021-2022 CPFP cohort focused on two policy issues that directly impacts Mississippi community college students. The request to allow the use of short-term Pell grant, particularly focused on Career and Technical Education Programs in the Community College setting, and the re-evaluation of broadband mapping paired with an updated definition of broadband speed was researched and analyzed during the time the group met in September 2021 through May 2022.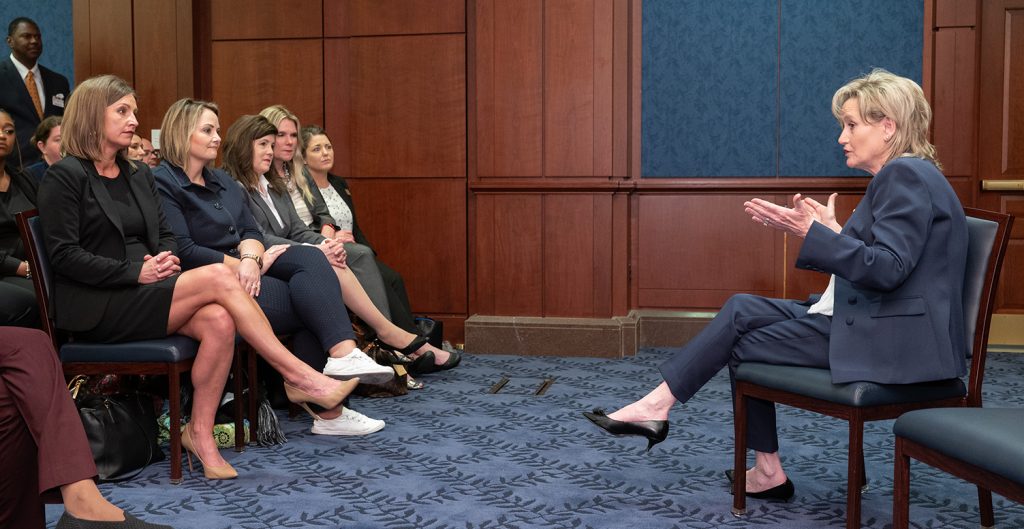 Dr. Ruffin's group focused on the "digital divide" or the gap between those with and those without consistent, sufficient and affordable access to the Internet which widened during the COVID-19 pandemic.  Her team felt confident sharing specific experiences and provided practical solutions with the Mississippi congressional delegation.
"Our team identified central issues that face each of Mississippi's 15 Community Colleges related to broadband access, assembled federal level solutions, and hit the ground running in Washington building relationships with our Mississippi congressional delegation," said Ruffin. "Mississippi's Community Colleges have a multitude of dedicated leaders who are passionate about moving the people of this state forward. CPFP assisted us in developing new skills to support our efforts both locally, regionally, and nationally. The time I spent working with broadband advocacy efforts will benefit my work from this point forward."
The CPFP Model focuses on four programmatic pillars: Leadership, Policy, Networks, and Advocacy. Each pillar is designed to address needs and concerns facing colleges and similar institutions. At the conclusion of the eight-month program, the group took a work-trip to Washington, D.C., where Fellows "learned by doing."
"The Washington Advocacy Summit (WAS) is the capstone experience of the CPFP program and is designed to achieve multiple purposes," explained Ruffin. "We gained experience advocating policy at the national level, and in doing so, we also gained valuable experience that can be applied at the local, regional, state levels."
During congressional staff meetings, Fellows advocated the policy they have researched as a team. Time spent in local monthly meetings prepare the Fellows for real advocacy work at the federal level. Additionally, Fellows are exposed to advocacy at a high level to help them better understand policy and influence in federal policymaking, as well as large-scale communications, advocacy, and lobbying operations. Fellows also visit national media operations for insight into the role of the national media.