ELLISVILLE – About 70 graduates of Jones College's High School Equivalency program from 2020 and 2021 are expected to participate in the commencement ceremony being held on Thursday, July 22, at 7 p.m. in the Whitehead Advanced Technology Center in Ellisville.
A scholarship will be awarded to the top-scoring student in each of Jones College's eight-county district. Also, the Jones College Foundation Inc. will bestow the overall top-scoring student with an additional scholarship to Jones College.
HSE graduates will hear from the keynote speaker, Jones County Drug Court Coordinator for the 18th Circuit Court District of Mississippi, Consuelo W. Walley. She was appointed to that position in August 2018 by Jones County Circuit Court Judge, Dal Williamson.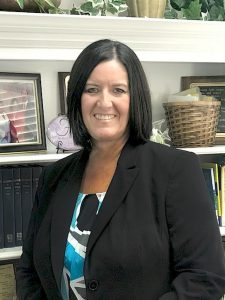 Walley is a graduate of Jones College, the University of Mississippi and Mississippi College School of Law. Her undergraduate degree and her law degree include the areas of criminal justice, sociology, constitutional law, criminal law, and procedure.
Previously, Walley had been serving as the director of Dying to Live Ministries, Inc. after volunteering with the ministry for almost 10 years. She has also served as curriculum coordinator and instructor for ZAC House Recovery Center and the Waltman House of Hope in Laurel since 2017.
For more information about JC's Adult Education programs including the High School Equivalency program and the Out of School Youth Grant, contact Wendy Evans, Director of Integrated Pathways at 601-477-2228 or email wendy.evans@jcjc.edu