ELLISVILLE – Jones College's 2019 Honor Alumni are leaders in their area of expertise and have served the college and their communities with their talents. Jones County natives, senior vice president and financial advisor for Morgan Stanley Wealth Management, Tim Lawrence, owner and operator of Chick-fil-A in Laurel, Brittney Pickering and member of The Gaither Vocal Band, Reggie Smith, join Collins native, the president and chief operating officer of Chaparral Energy, Earl Reynolds as JC's 2019 Honor Alumni. The four will be honored at the annual JCJC Alumni Luncheon on Homecoming Saturday, October 5, at 11:30 a.m. in the A.B. Howard Gymnasium. Reservations for the luncheon can be made through the Alumni and Foundation Office at 601-477-4145 or by emailing jcjcalumniinfo@jcjc.edu.
"These four individuals are all outstanding in their own unique way.  I think the diversity of the group is one of the things that makes them special. They have all excelled in their chosen fields of endeavor!" said VP of Advancement and Executive Director of the JCJC Foundation Inc., Charlie Garretson.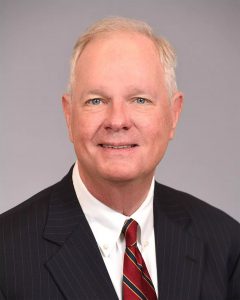 Lawrence is a graduate of R.H. Watkins High School, a 1973 graduate of Jones County Junior College and Mississippi State University and the University of Mississippi. However, Lawrence said in all of his educational experience, Jones was the most important to him.
"The two years I spent at Jones allowed me time to mature, save money and make friends. I also benefited greatly from the encouragement and motivation provided by the JC faculty, all of which helped to ensure success at MSU and Ole Miss," said Lawrence. "Coming back to JCJC, I've noticed a lot has changed with modern buildings, a beautifully landscaped campus and a larger more diverse student population.  I am also amazed at the scope of educational opportunities that have changed…. JCJC was great when I was here but it's best days are still ahead!"
In 1976, Lawrence moved to Jackson and served as an assistant to the State Treasurer and later as director of the Mississippi Treasury Bond Division from 1980-1985. For the past 33 years, he has been in the investment business.  Additionally, Lawrence has served as JCJC Alumni Association President in 2001-2002, and the JCJC Foundation Board of Directors from 1999-2008.  As Foundation Board President from 2001-2007, he was involved throughout the entire process of the first JCJC Foundation major gifts campaign, "Reaching New Heights," as well as a strong supporter of the Foundation sponsored, Economic and Technology Symposium.
His wife Beverly volunteers at Northminister Baptist Church in Jackson's Wider Net Ministry. Tim is also actively involved in his church and has served as the MSU College of Business Senior Executive Advisory Board, the boards of Mississippi Science Network and the Community Stewpot, and the advisory council of the Lauren Rogers Museum of Art. Of all his success, Lawrence counts his family as his greatest achievement as a father of three children who with their spouses, have post-graduate degrees and were tops in their class in law, business, finance and engineering.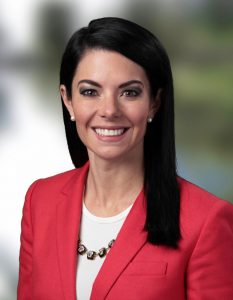 Brittney Pickering is a fourth-generation Laurel native and is the daughter of entrepreneurs, Phill and Judy Wells. The Chick-fil-A owner and operator began her career in the public as the 2001 Laurel Miss Hospitality. The West Jones High School graduate began her sales career at Kim's Toyota selling cars her senior year and her freshman year at Jones. At JCJC, she was selected as a 2001 freshman maid and the 2002 Homecoming Queen. Before graduating from Jones, she started a diamond business she operated for seven years while earning her Bachelor of Science degree in marketing in 2005 from USM.
Before her journey with Chick-fil-A, Pickering worked for Wright Medical in orthopedic sales for three years.  As the training director for two years, Pickering commuted from Laurel to Madison before seizing the opportunity to become the owner/operator of Chick-fil-A at the Turtle Creek Mall location in 2010. Two years later, she was able to manage the Sawmill Square Mall location before realizing her 10-year goal of opening a free-standing restaurant on 16th Avenue in Laurel, in 2017.  Recognizing her accomplishments, Chick-fil-A named her the 2016 recipient of the company's coveted Symbol of Success Award and Champions Club.
Additionally, Pickering serves the community as a board of trustee's member for Saint John's Day School, West Jones Elementary School PTO member and Title-One Committee member. At First Baptist Church of Laurel, she serves on various committees, and at JC, she is a member of the advisory board for the culinary arts program. Brittney and her high school sweetheart, Stan Pickering have been married for 16 years and have three children.
"I am extremely humbled and excited to be named one of Jones College's Honor Alumni this year. It means a lot to be honored by the college that has given me such a solid foundation for my career as well as my personal life.  For that, I will be eternally grateful," said Pickering.
Collins High School graduate, Earl Reynolds played football for Coach Sim Cooley and the two, state championship teams before graduating with honors in 1980. At Mississippi State, he earned a Bachelor of Science degree in petroleum engineering and later, Reynolds earned a Master of Science in petroleum engineering from the University of Houston in 1993.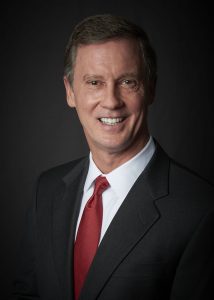 He joined Superior Oil in Lafayette, Louisiana, as a production engineer before eventually moving into leadership positions with Mobil Oil in 1988.  Two years later, he joined Burlington Resources as General Manager in London, England. While in the United Kingdom, he established an operational office and recruited a team while leading the execution of a major offshore sub-sea development. This development of the oil industry led to his role as senior vice president of strategic development for Devon Energy. Reynolds joined Chaparral Energy in 2011, as an executive vice president and chief operating officer and the company's president in 2014, and its chief executive officer in 2017.  The New York Stock Exchange publicly traded independent oil and natural gas exploration and production company is headquartered in Oklahoma City, Oklahoma.
In addition to his career, Reynolds has served on the board of directors for several nonprofit organizations in Houston and Oklahoma City.  He currently sits on the board of directors for the Oklahoma City YMCA and the Petroleum Alliance of Oklahoma.  In 2013, he was named as a Distinguished Fellow of the Mississippi State University Bagley College of Engineering.  He and his wife, Deborah, have five children and one grandson.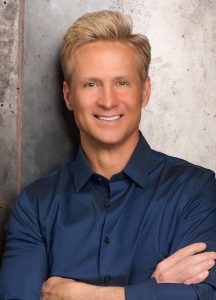 Honor Alumnus, Reggie Smith is most famous for his singing career, although he also played football at JC in 1983-1984.  The current Nashville resident is a member of the Grammy Award-winning, Hall of Fame vocal group, The Gaither Vocal Band. Before he joined the Vocal Band in 2017, Smith was a featured vocalist on the Gaither Homecoming TV show and tour for more than fifteen years, with more than 100 million recordings sold around the world.  He and his wife, Ladye Love have been part of the Gaither Homecoming family for more than a decade as back-up singers and as a vocal duet featured at concerts and recordings. As a soloist and duet partner with his wife, Smith has performed in prestigious venues such as the Super Bowl, New York's famed Carnegie Hall and the Kremlin in Moscow.
His smooth, tenor voice has earned him international recognition with performances with Billy Graham crusades to Disney's "The Lion King" soundtrack to the stage of the Grand Ole Opry. Smith has performed in more than 20 countries and has complemented some of the top talents in both country and gospel music, including Dolly Parton, George Jones, Darius Rucker, Josh Turner and Faith Hill.  Reggie's first solo project, "Collection" debuted in May 2018.
Beyond his singing talent, Smith has also produced recordings for a multitude of top artists including Michael Martin Murphy.  Additionally, he has produced music for more than 25 years for Jones OnStage show choir at JC. While a student at JC, Smith earned scholarships for his football and singing talent at Jones. After graduating in 1984, he earned a degree in music from the University of Mississippi, where he has also completed work toward his master's degree in vocal performance.