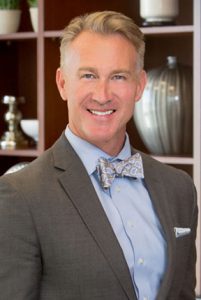 ELLISVILLE – Jones College recently hosted 19 members of the 110 members in the Jones County Agricultural High School Class of 1955 for its 68th Reunion. Each year, fewer of these 85-year-olds can gather for the reunion, but those that are able to attend the reunion enjoy planning and meeting every two years. Jones College President, Dr. Jesse Smith commended the class for continuing its traditional biennial reunion and invited the group to be honored at Homecoming.
"They are probably the oldest group of alumni who still meet regularly and are proud to be American citizens and alumni of Jones County Agricultural High School. JCAHS shared the campus with the college students before moving to its own campus in 1965. Many of these alumni stayed to take two years of college classes on campus, spending a total of six years on the Ellisville campus," said Smith. "They have lots of memories to share and cherish with one another. Even if they are unable to return as a class to Homecoming this October, they will return in two years to celebrate with their classmates. I admire this class's determination to celebrate one another."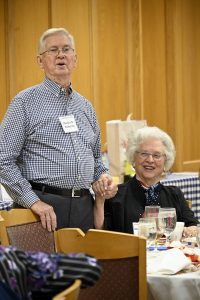 Led by then Class President, the Honorable Charles Pickering and his wife, Margaret Ann, who served as Vice President of the 1955 class, have coordinated every reunion with a group of classmates assisting. This group has returned to campus or a venue nearby, every two years to reminisce about when they believed, was the best time to be alive.
As Charles Pickering noted at the class reunion, "The 1950's was during a time of peace when America was reveling in the win of World War II. Life was good for most, and everyone was proud to be an American. Patriotism was visible, unlike today. We need to pray for our country to return to the days where everyone was more patriotic," said Pickering.
Former JCJC Foundation Director, Paula Walters moderated the special patriotic program which included two special musical guests. Joining the JCAHS Class of 1955, was Susan Alexander on saxophone and James Arrington on piano. The two performed God Bless America and Alexander performed a solo of the National Anthem. Class member, Hilton Ray Walters who traveled from Atlanta for the reunion, led the group in the reciting of the Pledge of Allegiance to the American Flag.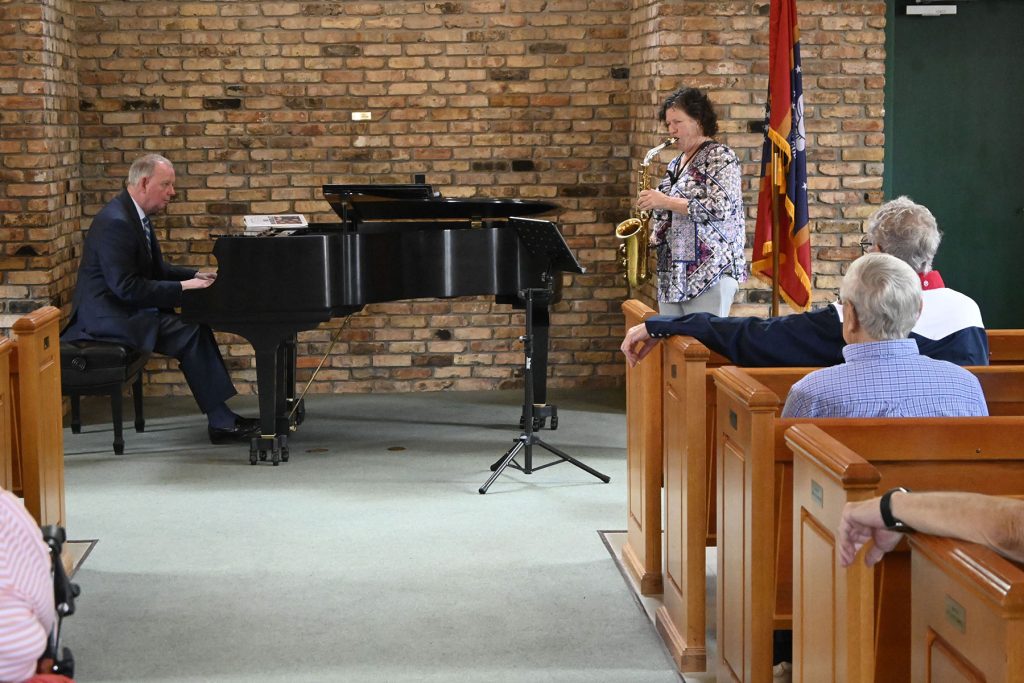 After being moved by the musical performance, Robert Hilbun the husband of JCAHS alumnus Gail Hilbun, reminded everyone about the Korean War Memorial outside the chapel on the JC campus. Some of their classmates participated in that war and he was proud the College has a tribute to honor them. He encouraged everyone to continue to pray for all the members of the military and their families.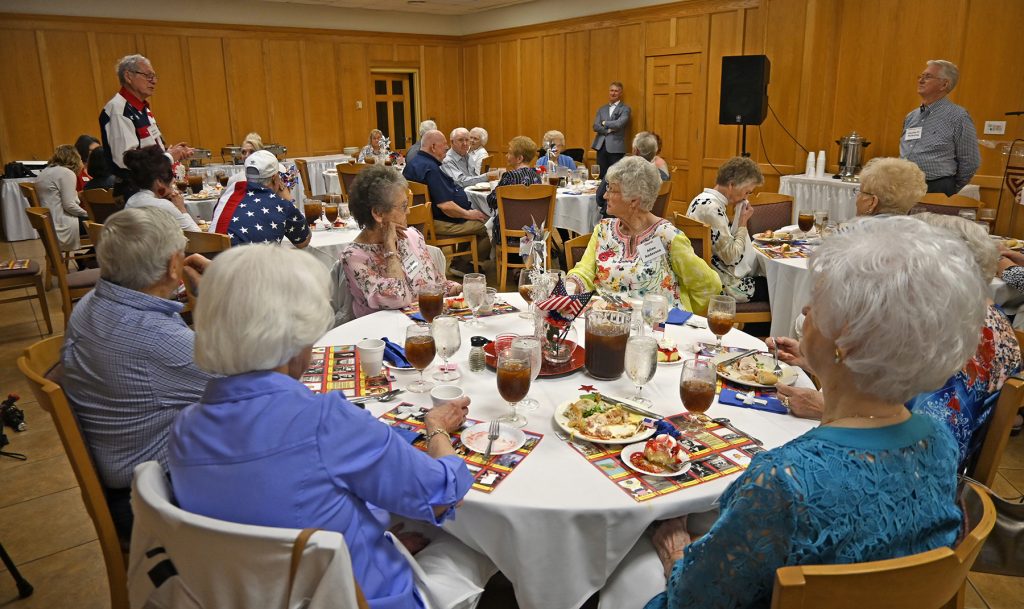 The 68th Class Reunion concluded with a luncheon prepared by the Sodexo cafeteria staff at Jones College, as everyone shared their favorite experiences as Jones County Agricultural High School students.
Additionally, The JCAHS Class of 1955 established a scholarship to be awarded to eligible Jones College students that are descendants of the JCAHS Class of 1955. Class members said they hope the scholarship will be an incentive to get 2nd, 3rd and 4th generation students to discover Jones College, like they did. Jones College students applying for Foundation Scholarships are required to meet academic guidelines before scholarships are awarded. Jones College students can apply for Foundation Scholarships by checking the website, https://www.jcjc.edu/alumni_foundation/scholarships/ in January 2024, for Jones College Foundation scholarships to be awarded for the fall 2024 semester.
Tax-deductible contributions towards the JCAHS Scholarship or other scholarships can be mailed to Jones County Junior College Foundation, Inc. at 900 South Court Street, Ellisville, Mississippi, 39437, or contributions can be made online at https://www.jcjc.edu/alumni_foundation/giving-support/. For more information, please contact Jo Anna Newcomb in the JC Foundation Office at 601-477-4145.