ELLISVILLE – Jones College in Ellisville will host the only performance on a college campus of Sam Bruton Quartet's, "Take Five: A Tribute to Dave Brubeck" on Tuesday, October 12, at 7 p.m. in the M.P. Bush Fine Arts Auditorium. The public is invited to attend this special evening of jazz music featuring the hits of the jazz pianist and composer for the admission cost of $10. Jones College students, faculty, and staff are admitted free with their Jones College ID.
"We are incredibly fortunate to have the talent of this caliber in our area and we are excited to welcome these musicians to our campus. You could go anywhere in the world and not hear better renditions of this music," said, JC music instructor, Dr. Jennifer Bruton. "As a professional musician myself, I know the number of hours these performers have invested to be able to play the complex music of Brubeck, and somehow make it look effortless."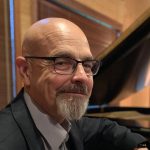 The Quartet is composed of University of Southern Mississippi faculty who also perform professionally. Dr. Sam Bruton is a professor of philosophy at USM and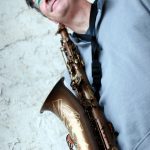 plays piano in the Quartet. He is joined by Larry Panella on saxophone, who is also the Director of Jazz Studies at USM. Dr. David Pellow plays bass and is a USM instructor and Nathan Sanders plays drums and is a DMA candidate and graduate assistant at USM. Bruton explained, Dave Brubeck's musical pieces are often complicated in meter, form, and rhythm but this Quartet makes it look easy to perform.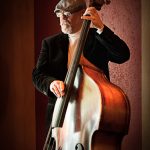 "Having come through a year and a half when so many live performances have been canceled, we eagerly anticipate the return of live music events like this one and I know that students and audiences of all ages will enjoy this music."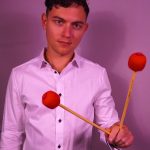 The Sam Bruton Quartet has performed this tribute as part of Festival South in Hattiesburg, and across the region. For more information, visit the JC website: https://www.jcjc.edu or the Art, Music and Performance Department's Facebook page,  https://www.facebook.com/JCJCFineArt