ELLISVILLE- Jones College's Office of Student Affairs and Student Government Association along with campus clubs and organizations will host the annual "Treats in the Streets" night of activities on Tuesday, October 26, 2021, from 5 p.m. until 7:30 p.m. The trick-or-treat trail event will be held in front of the C.L. Neill Student Center Plaza, the place where the event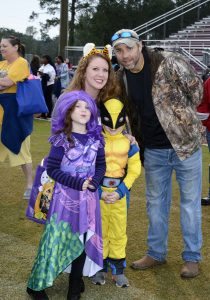 originated  22 years ago. Admission is free unless otherwise noted, and the public is welcome to attend all events. Children must be accompanied by an adult.
From 5 p.m. until 7:30 p.m., JC clubs and organizations will have treats and games available beginning at the Student Center Plaza. The trick-or-treat trail continues around the A.B. Howard Gymnasium, and around the Hutcheson/Hubbard Administration Building ending behind the Terrell Tisdale Library and beside the Humanities building. This event is for children ages 0 to 12 years, and all children must be accompanied by an adult to attend.
The costume contests will begin at 5:30 p.m. on the stage area beside the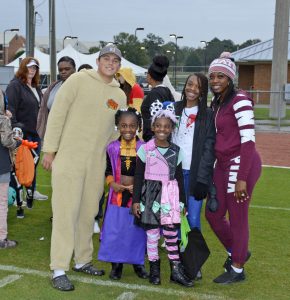 Visual Arts building and the Library Lawn, for kids ages 0 to 12. At 6 p.m. a costume contest for JC students will begin. D.J. Dace will be set up on the stage before and after the costume contests.
Also, the Jones College all-you-can-eat cafeteria will stay open for dinner until 7:30 p.m. The cost for children ages 4 to 9 years of age is $4.75 and for children ages 10 to adults the cost is $8.25 (tax included).
The annual Treats in the Streets celebration is an outdoor event and may be canceled or modified if it rains or if the weather is not conducive for children. For more information, contact Dr. Tessa Flowers at 601-477-4845 or email: tessa.flowers.jcjc.edu.